HOW ABOUT THIS FOR A CHRISTMAS PRESENT?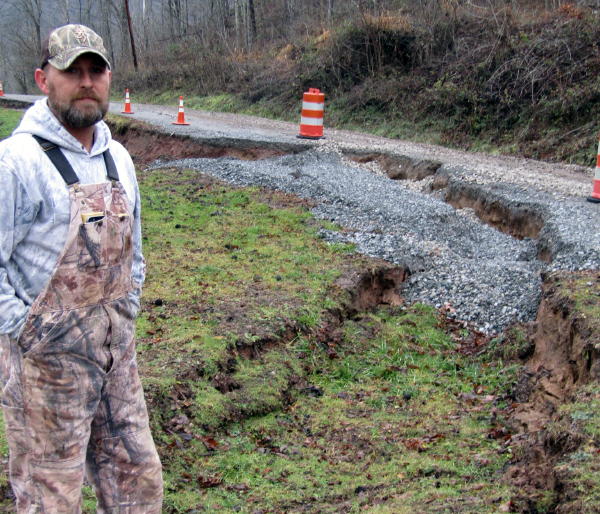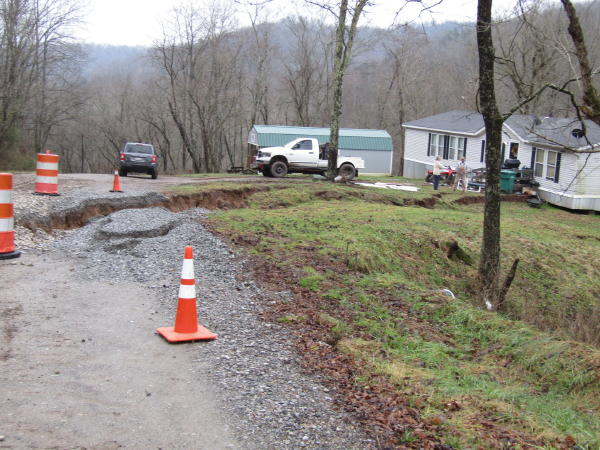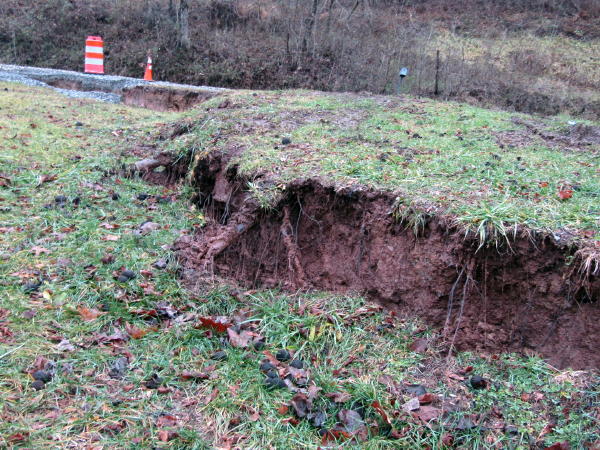 By Bob Weaver
"Yesterday the house shifted and sank some more, breaking some water lines under the dwelling," said Josh Hall, whose house has become a victim of road slippage that has extended into his yard and under his house.
Hall, a construction worker, lives in the house with his wife and two sons.
"It's been pretty hard to sleep at night," said Hall, whose house could slip over a steep hillside toward the West Fork of The Little Kanawha.
The house is located on Altizer Road between Altizer and Rocksdale, near the Mouth of Barnes Run.
"The problem started at the road and then it spread," he said.
The department did put in a new drain this year with rock along the highway, but the slippage has expanded to a wide area up and down the road and onto Hall's property.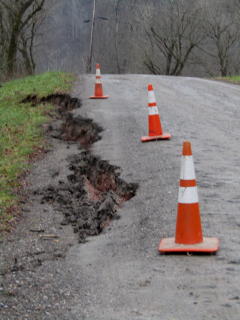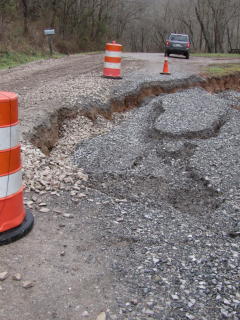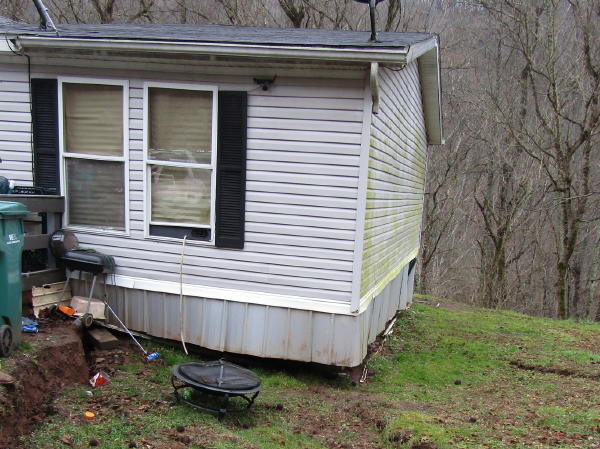 Josh said numerous calls to the department have been met with an emphatic, "We are not responsible. They've come and looked at it, declaring it is my problem."
Checking with his homeowners insurance, the carrier advised he did not have "slippage coverage."
"Right now we are living day to day, not able to financially move to another place," Hall said.
He said since the road was built many years ago, there has never been a sign of a problem, until now.
Reportedly the school bus will no longer go through the slip site, and two utility poles are leaning, dangerously close to coming down.