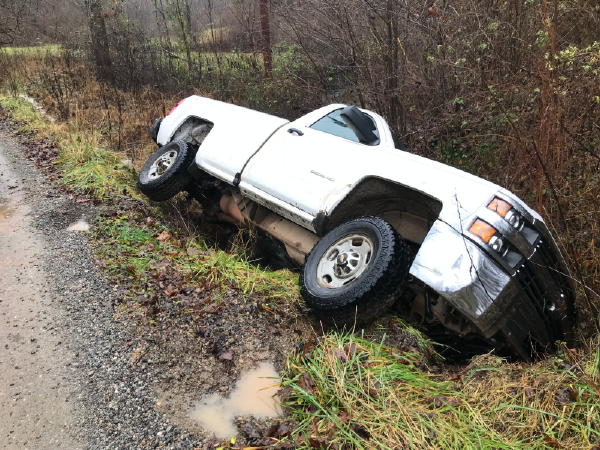 Sheriff Jeff Starcher and Chief Deputy Jason Chang discovered a white Chevrolet truck Friday on its side in a culvert head, and against the embankment on Lower Nicut Road.
The truck was discovered to belong to David Oscar Thomas, 58, who was previously charged by Sheriff Starcher for obstructing an officer and assault on an officer earlier this month. After investigating, it was determined that David Oscar Thomas was the driver of the vehicle.
Thomas was arrested and charged by Sheriff Starcher with driving while license revoked for DUI 2nd offense, no proof of insurance, and failure to give information/accident reporting requirements.
In an unrelated case, State Police and the Calhoun Sheriffs Department responded to a call Thursday night regarding a man trespassing at the Randy Tanner property near the Arnoldsburg "Y" on State Rt. 16.
The intrusion set off an alarm.
Officers failed to locate the man who was wearing a back-pack.
Police did discover a stolen license plate from Grantsville on a nearby car.