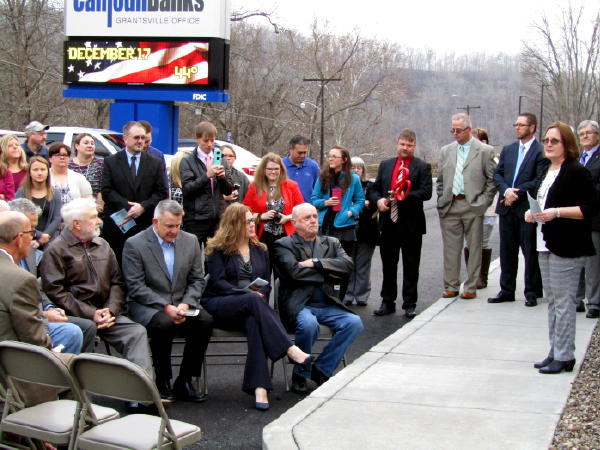 CEO/Bank President Martha Haymaker welcomes crowd to early
morning ribbon cutting of Grantsville's new Calhoun Bank
Jim Bennett recalls history of bank since 1900,
honoring those that have served the bank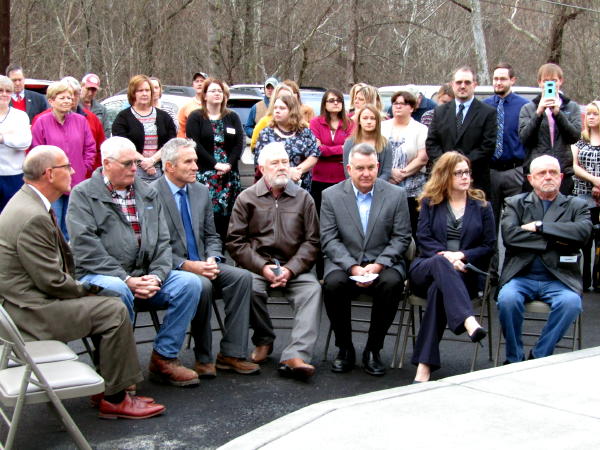 Board members attend event (L to R): Jim Bennett, board chair;
Board members: Richard Morris, David Cain, Roy Henderson, Larry
Chapman, Leslie Maze; and Richard Maze retired board member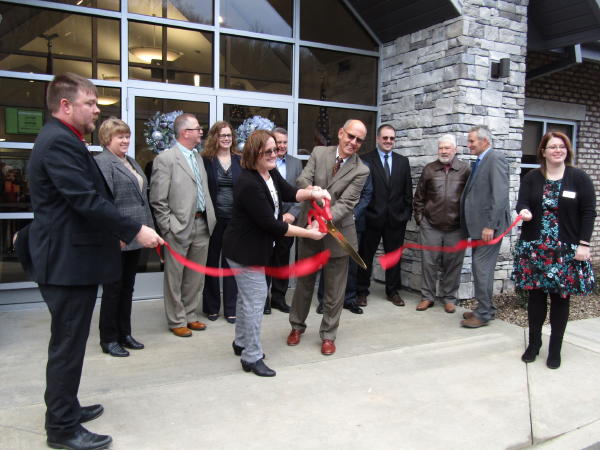 Bank officers officially cut the ribbon
By Bob Weaver
Calhoun Banks had a ribbon cutting and grand opening of their new facility on High Street in Grantsville Monday morning, with a large crowd turning out for the event.
Ground was broken in June, 2018.
Bank president and CEO Martha Haymaker said the bank is dedicated to customers, the community and the bank's employees, with an official blessing offered by Pastor David Weaver.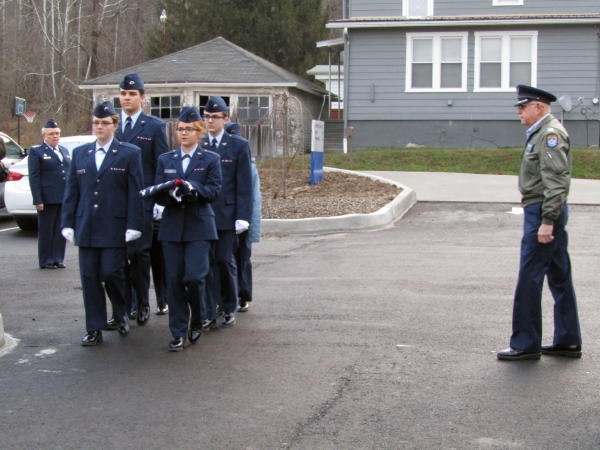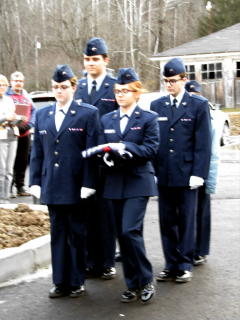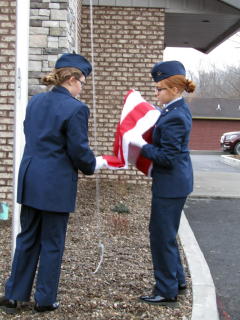 Calhoun Composite Squadron of Civil Air
Patrol conducts flag raising ceremony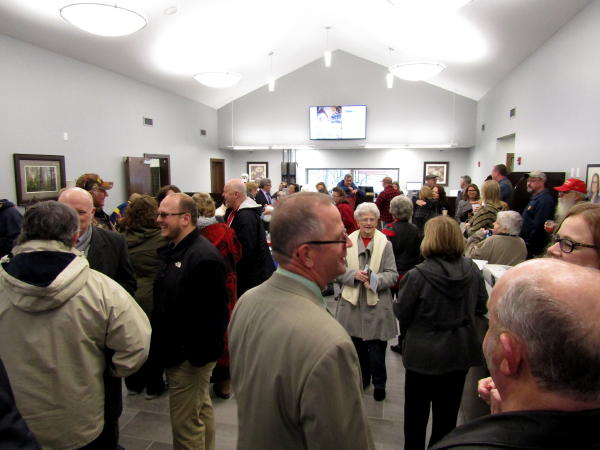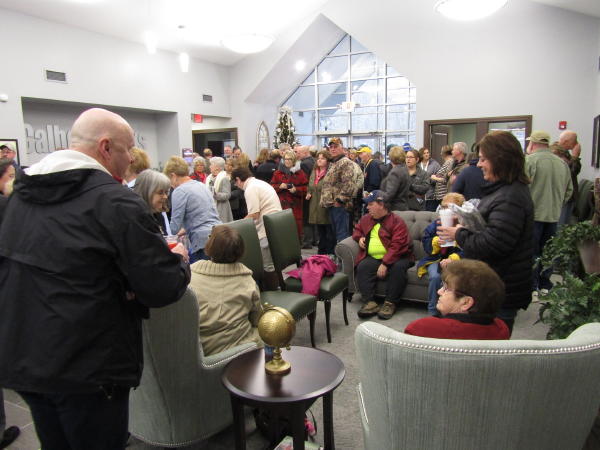 The bank doors are open with crowd examining new facility
"It's been a longtime dream that has come true," said Haymaker.
Chairman of the Board, Jim Bennett gave a history of the bank since 1900, specifically honoring more recent board members that have died, Francis Cain, Glen Fowler and Vier Hall.
"It is ironic that we are on the historical Hamilton property, a family that was important to the founding of the bank," he said. The bank is also located on a site occupied by the Grantsville Grade School.
Also acknowledged at the ribbon cutting, Sally Cline, executive director of WV Bankers Association; Mark Grisby, president of Pray Construction and Jerry Goff, architect.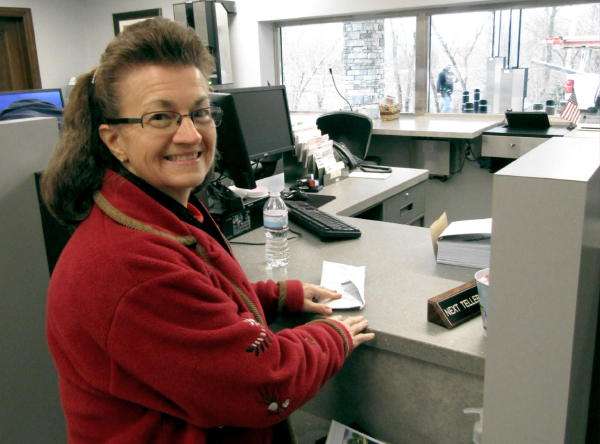 Terry Hickman making the first deposit at the new bank
In 2015, the board of directors assessed the current location to determine its suitability as a bank. With the assistance of design-builder, Pray Construction, and architect, Jerry Goff, Calhoun Banks studied the layout of their downtown bank and drive through.
The bank said it was quickly evident that a new branch and drive through would be a vast improvement in accessibility for customers, as well as the efficiency of space and energy.
Renovation of the existing space would not solve the significant issues inherent in the original location. A new structure offered a cost savings operationally and would be a sound financial decision.
The new main branch and drive-thru will provide Calhoun Banks and its customers a comfortable, energy-efficient, easily accessible facility, offering a significant improvement to the Grantsville area.