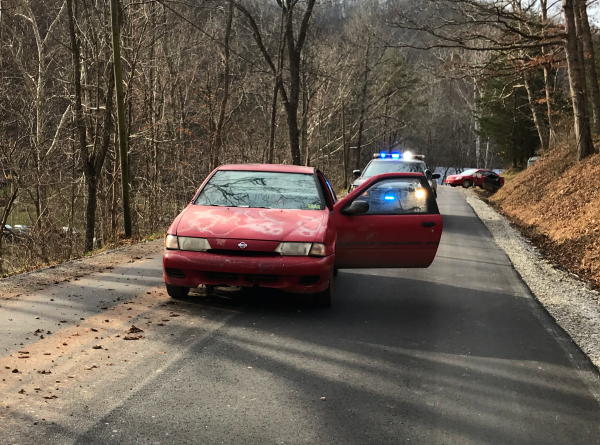 Following a long chase, a vehicle blew up on Lead-
ing Creek and sent the subject fleeing into woods
Sheriff Jeff Starcher attempted to initiate a traffic stop Thursday afternoon on a red older model Nissan for possessing an expired MVI sticker and speeding at Big Bend near Holbert's Store.
The vehicle dropped two subjects, a male and a female, off at Holbert's Store.
The vehicle fled recklessly down Yellow Creek Road and ended up on Leading Creek Road, where the suspects vehicle blew up and became inoperative in the middle of the road.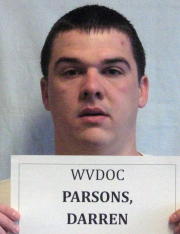 The driver, later identified by officers as Darren Parsons (left) fled on foot over an embankment, across a creek, and through a field on private property.
Following an extensive search, Parsons was apprehended at 9593 North Calhoun Highway.
He was charged by Sheriff Starcher for fleeing in a vehicle with reckless indifference to the safety of others, a felony.
Other charges are expected to be filed against Parsons, who has a rather extensive record.