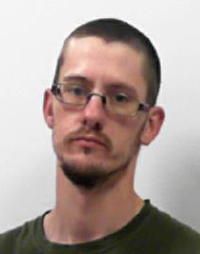 The Calhoun Sheriffs Department made a drug bust Tuesday evening.

Sheriff Jeff Starcher and Confinement Officer C. J. Myers was conducting a home confinement check on Matthew David Freshour, 27, of Big Springs, at his residence.

During the walk through inspection of the residence, the officers detected the odor of marijuana. They later discovered a small bag of marijuana, drug paraphernalia, and 2 bags of crystal methamphetamine having a total weight of 16.87 grams, an approximate street value of $1,687.

Freshour was arrested by Sheriff Starcher and charged with possession of methamphetamine with intent to deliver.

He was transported to Central Regional Jail in Flatwoods with bond set at $50,000.

Brian Scott Hardman, 47, was incarcerated in Central Regional Jail for probation violation.