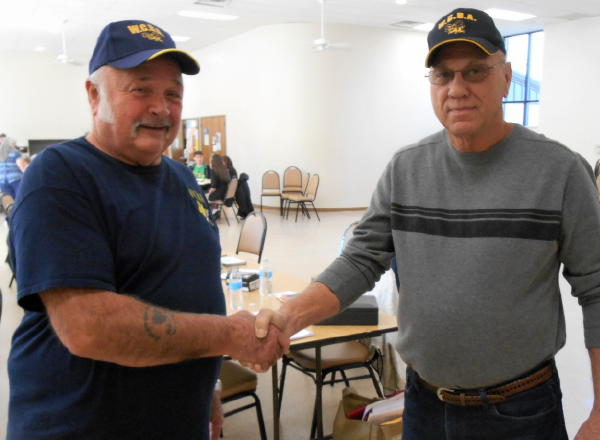 Outgoing WCBA President Dale Cunningham (right) passes
the torch to the incoming 2019 President Paul Krasho
Submitted by Al Darman Secretary, WCBA
The West Central Beekeeping Association recently held their Thanksgiving meeting, with 44 members and guests present including the President, Vice-President, Secretary and Treasurer.
Treasurer Nancy Truppi reported a check book balance of $6754.05. $2900 of this is earmarked for bee cost sharing. The WCBA New Beekeepers Fund had a balance of $746.
The My Community Foundation grant checks for bee cost sharing were handed out to eligible members. Each check was for $100. Checks will be mailed to eligible members not present.
President Cunningham officially passed on the office of president to the incoming president Paul Krashoc. Cunningham, who has been the president of the WCBA since its founding 2007, oversaw the growth of the club from its original group of 16 to over 66, making it one of the biggest clubs in the state.
After the meeting, Larry Siers gave the Blessing and a bountiful Thanksgiving lunch was served. After lunch the annual fund-raising auction was held. The auction generated $676.
The next meeting will be held January 26, 2019 at 1:00 at the COA in Spencer, WV.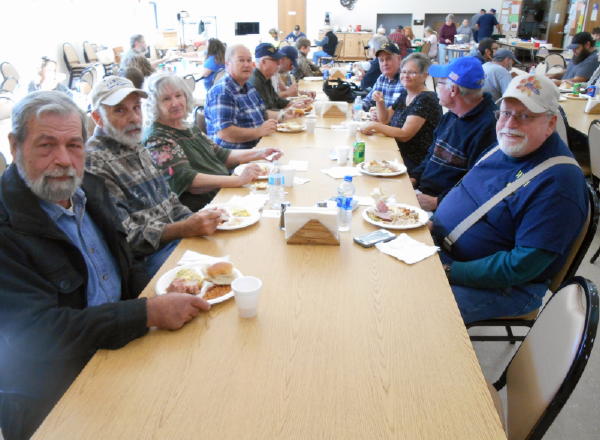 WCBA members at Thanksgiving meal (left to right)
Marc Suidet, Don Pye, Laura Pye, Al Parsons, Larry
Siers, Marianne Siers, Gary Hedrick, Mike Blessing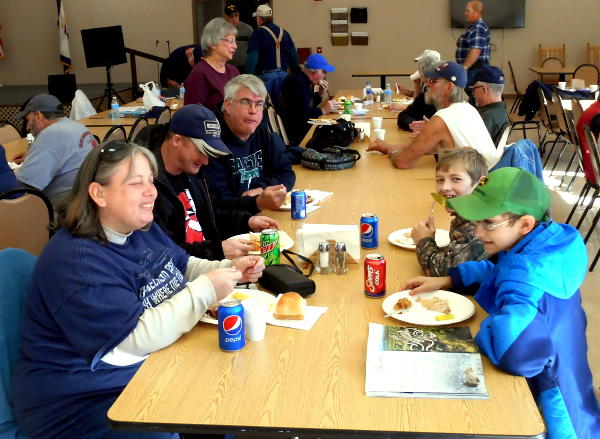 Members enjoying their meal (from left) Melinda
Lee, Brain Rush, Earl Stanford, Nancy Truppi,
Glenn Truppi, Jimmy Lee McCumber and Dakotah Rook