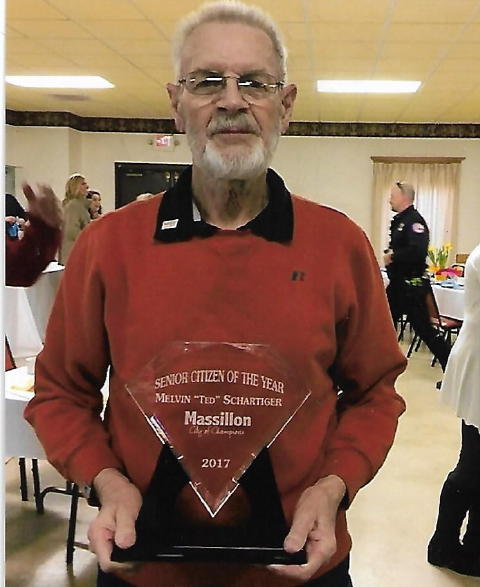 Thousands of Calhoun citizens left the backwoods of Calhoun since World War II to find work and live in Ohio, where production jobs were plentiful, and companies quickly hired Calhoun men (and women) for their work ethic.
Many of those citizens once treasured their backwoods upbringing, and for a few decades would return to visit the Calhoun sod, many to be returned for burial.
That's changed now, they're blooming where they landed.
One deep woods resident of Frozen, Calhoun County, was just honored by the City of Massillon, Ohio, 80 year old Ted Schartiger.
Schartiger, who served in the US Marines and was a graduate of the Calhoun High School Class of 1955, was given Massillon's "Senior Citizen of the Year Award."
Schartiger grew up on Frozen, the son of Clyde (1907-1988) and Stella Lawson Schartiger (1917-1996), and is one of eight children, all still living.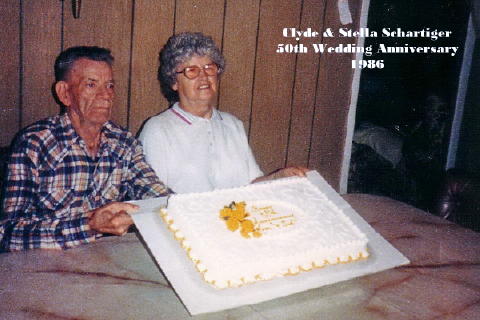 Clyde W. and Stella (Lawson) Schartiger were married May 30, 1936 and lived on Spruce Fork until 1946 when they moved to Frozen Run Road.
Parents of eight children, Arden, Ted, June, Eule, Janet, Kenny, Danny and Rodney.
Clyde retired from Republic Steel Corp. in Massillon, Ohio in 1969.