By Dianne Weaver 11-1-2018

The displacement of a number of Calhoun Homes families, mostly single-parenting women, moved ahead Wednesday with the location of a trailer on site for some of the residents to store their belongings.

Michelle Smith, manager of the apartments and mostly financed by HUD monies, told the Herald originally that nine units would have to be vacated because of various levels of methamphetamine residue in or on walls.

Since then some of the residents have been advised they will not have to move, reportedly related to additional testing. Some of the residents are moving their furnishings elsewhere, with some moving their belongings in the trailer provided by Calhoun Homes.

All residents are being required to find their own housing, some telling the Herald they are having difficulty finding places or not having funding.

Wednesday, with permission of resident Christine Periso, the Herald was photographing the moving of her apartment contents into a trailer, when manager Smith advised Bob Weaver, she was not allowing photos to be taken.

Periso has three children 13, 12, and six.

The Herald was continuing to do news coverage about the meth problem and the relocation of residents.

WEAVER REPORTED FOR TRESPASSING AT PUBLIC HOUSING COMPLEX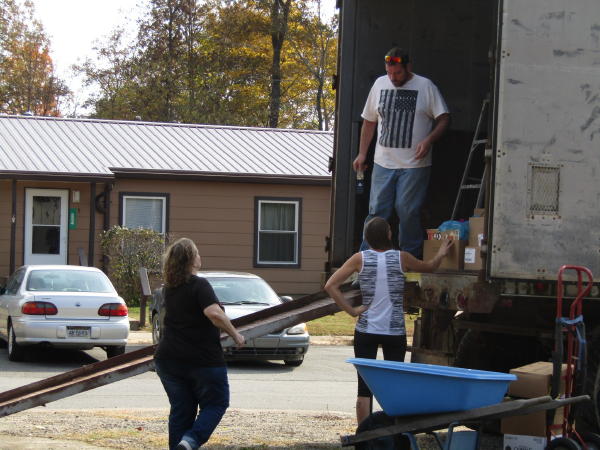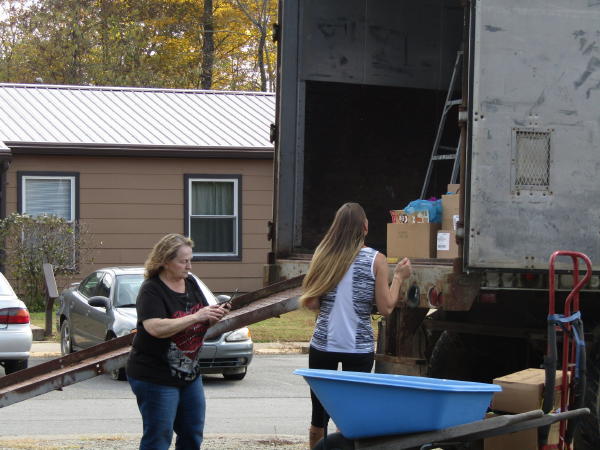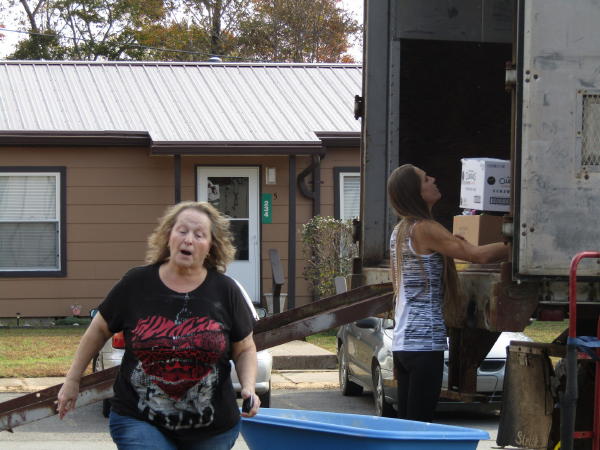 Calhoun Homes manager Michelle Smith angrily orders no photos be taken of a displaced tenant and her belongings being loaded on a storage unit with the tenant's permission to do so - after which Smith filed a complaint with 911 for trespassing at the public housing complex
Smith angrily advised Weaver, who was on the street, to leave the property, shoving and pushing him, he maintaining there was public access to the housing complex property and there was no law against photography in this incident.
Following the photo take, Smith called 911 and reported that Weaver was trespassing "On my property." It is unknown if officers are investigating the issue. Weaver has not been contacted by any law enforcement agency.
Weaver said he remained professional with Smith, and offered to stay until law enforcement arrived.
Smith stated the Hur Herald was reporting misinformation about the problem, although she was willingly interviewed last Friday by Weaver regarding the issue.
She has declined to provide the names of a five member board of directors, with at least two reportedly not active on the board for about one year.
See earlier story UPDATE: CALHOUN HOMES FAMILIES GIVEN FIVE DAY NOTICE TO VACATE - Apartment Contents Will Be Placed In Single Storage Units