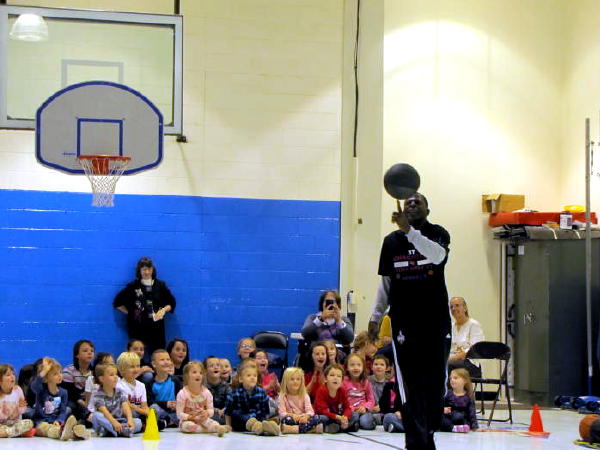 Joe Odhiambo brought his award winning program to Pleasant Hill Elementary School students on October 22. Joe O is a six-time NBA All-Star Game performer, former Phoenix Suns and Mercury entertainer and twelve-time Guinness World Record holder for dribbling and spinning basketballs. He has been labeled the "World's Greatest Basketball Dribbler".
Originally from Kenya, Odhiambo's humble upbringing taught him the drive and work ethic that allowed him to become the best in his class. He communicates these life lessons and experiences to his audience. He believes that though we start the race in different places, at the end of the day, what you put in is what you will get back.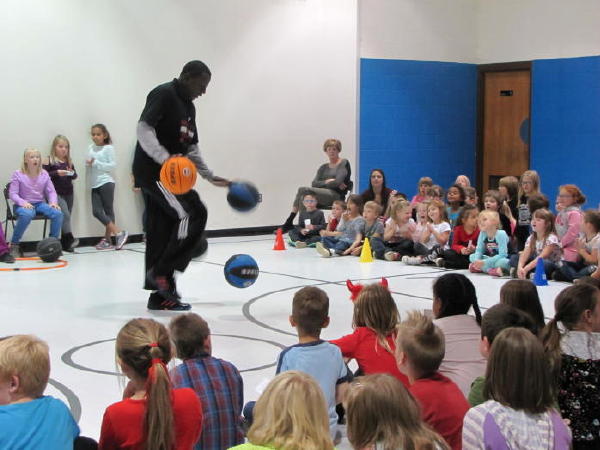 Through his incredible basketball skills, he shared 5 attributes he feels helps people succeed in life:
· FAITH IN YOURSELF: believing in one's ability regardless of what others say.
· PERSISTENCE: ability to endure hardship, keep working hard until you attain your goals.
· PATIENCE: working long, hard hours because you understand what it take to succeed through practice.
· WORKING AHRD: understanding that there is no short-cut to anywhere worth going.
· RESPONSIBILITY: follow through with what needs to be done to get the job done.