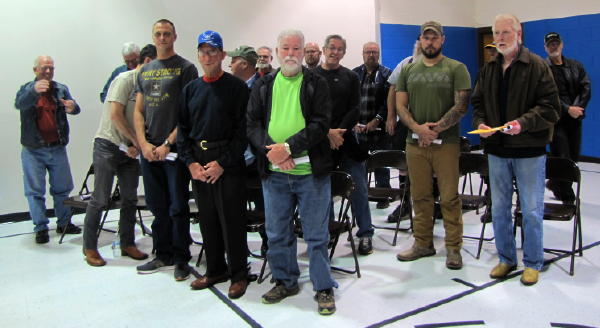 Veterans in attendance - Navy: Larry Springston, Richard
Trites; Air Force: Norman Anderson; Army & Air Force: Richard
Morris, Steve White; Army: Brandon Tingler, Dan Krieger, Gary
Wager, Joe Wilson, Larry Swisher, Clarke Wilson, Richard Rupert,
Starling Holbert, James Welch, Gregg Probasco, Steve McCormick
Pleasant Hill Elementary celebrated Veterans Day on November 9 with an assembly honoring local veterans. Sixteen veterans were in attendance representing 3 branches of the military. Students performed patriotic songs, recited poems, did a skit, and presented the veterans with cards and letters and posters.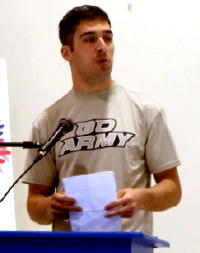 Captain Dan Krieger (left) of the US Army spoke with students about his experience growing up as a "military brat" and the many moves he made around the country during his childhood while his father was enlisted. He also shared some of his experiences while he served in the military in Iraq. And he told students how they can honor their country and veterans by saying the pledge of allegiance, flying the American flag at their homes, and telling veterans thank you and that they support them. The local Cub Scouts presented and retired the colors, the Girl Scouts led the students and guests in the pledge, and the Tiny Tots majorette group performed.