By David Hedges, Publisher
www.thetimesrecord.net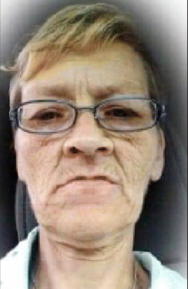 A woman shot outside her boyfriend's home at Walton in July has died. Terri Anne Paxton, 55, of Elkview was shot July 25 outside the home of her fiancé, Frankie Marks. Her obituary does not indicate her death was related to the shooting, only saying she died Sunday at CAMC Memorial Hospital in Charleston after a short illness.
She was one of two persons shot in the area that night. The other, Danny Marks Sr., 56, her fiance's brother, died of his wounds.
Last month a Roane grand jury indicted Andrew "A.J." King, 31, on charges stemming from the shootings including murder, malicious wounding and two counts of attempted murder.
He is being held in the regional jail without bond awaiting trial.
The shootings took place in the Walker Ridge area where several members of the Marks family live. Police had been in the area earlier that night looking for King in connection with an ATV stolen three days earlier outside of Spencer.
Police said they spotted King on the stolen ATV shortly before 7 p.m. the night of the shootings. He allegedly wrecked the ATV while fleeing from police, but managed to escape on foot.
Shortly after 11 p.m. they were notified King had been seen in the area again. On their way to Walton they learned shots had been fired.
They arrived to find Danny Marks outside the home of another brother, Malcom Marks. He was face down next to his vehicle with a gunshot wound to the forehead.
He was unresponsive and taken to a Charles-ton hospital, where he was declared dead the next day.
Officers were securing the area when they heard gun-shots outside the Frankie Marks' residence less than a hundred yards away.
Police said Frankie Marks and Paxton reported they had arrived at his residence and saw King running out of a drainpipe. He allegedly fired several shots at their vehicle, striking Paxton twice.
Police said Paxton was sitting in the passenger seat of her fiancé's vehicle outside his home when she was struck in the left arm and leg.
Paxton spent a few days in the hospital following the shooting before she was released.
Police located King the next morning, in a wooded area not far from where the shootings took place.
Services for Paxton were planned for Wednesday in Clendenin, with burial in the Paxton Cemetery at Walton.