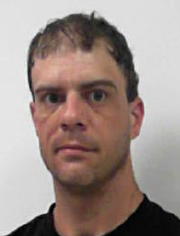 A Calhoun man was arrested Monday night and charged with four misdemeanors, including the passing of counterfeit money and the theft of a generator.

Michael Lee Grogg, 34,of Millstone is charged with obtaining money, property services under false pretenses; possession of counterfeit with intent to utter; petit larceny; receiving/transferring stolen property.

Grogg was arrested in Roane County, but is being charged in Calhoun.

He is in Central Regional Jail with bond set at $12,000.

A criminal complaint says that officers discovered that Grogg had passed a $100 counterfeit bill at Speedy Mart in Arnoldsburg, confirmed by video recording.

In a separate complaint, police say Grogg store a generator valued at $770 from Georgie Nichols, Pine Creek Road.

Witnesses said Grogg took the generator to another residence where he set the generator behind a building, according to the complaint. Police located the generator.

Andrea Christine Haynes, 27, was arrested by Roane authorities and is in Central Regional Jail, charged with possession with intent to deliver a controlled substance.