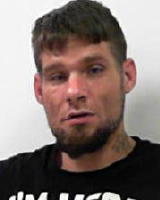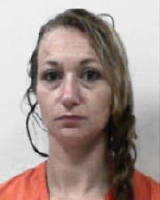 (L-R) Lilly - Cottrill - Sampson
10/05/18 2 PM - WV State Police in Calhoun arrested three individuals on meth related charges Thursday night following a traffic stop on Rt. 16.
Trooper B. E. Young stopped a vehicle driven by Benjamin Clark Lilly, 34, of Spencer, discovering that Lilly was driving on a suspended license, no insurance, expired MVI and improper use of evidences of registration.
Lilly told the officer he was buying the vehicle, but could not provide evidence.
A criminal complaint says during the stop officer Young observed drug paraphernalia on the floorboard of the vehicle, when searching the vehicle he discovered meth on Lilly's person and two empty needles tucked in his shorts.
Assisted by Calhoun Deputy Sheriff J. Chang, they discovered a box of rolling papers and additional meth in a glove box.
Also arrested in the incident was Christopher Mark Sampson, 32, of Mt. Zion and Ashley Brooke Cottrill, 32, of Chloe, for possession of meth.
Cottrill was also charged with a felony count of receiving stolen goods. according to the complaint. Cottrill allegedly stole goods from a Grantsville camper occupied by Heather Dawn Starcher and Timothy Tallhammer.
Officer Young said that he retrieved a portion of the stolen goods from Cottrill's bedroom in Arnoldsburg valued at $1,170, according to the complaint.
All three subjects are in Central Regional Jail.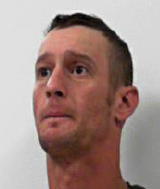 10/5/2018 4:30 PM - State Police in Calhoun arrested a fourth person, Brian Lee Evans, 45, of Arnoldsburg Friday evening, charging him with possession of meth and receiving/transferring stolen goods.
Evans is in Central Regional jail with surety/cash bonds posted at $20,000 and $30,000.