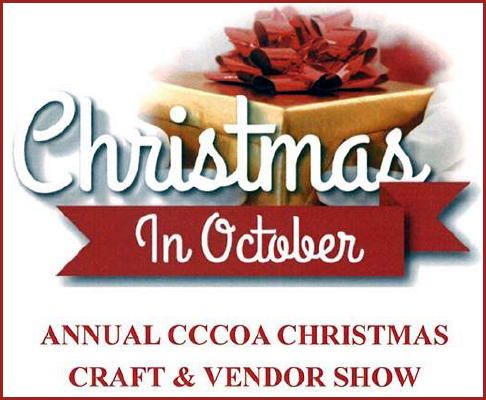 The Calhoun County Committee on Aging will sponsor "Christmas in October" Friday and Saturday, October 5th and 6th from 7:00 am to 5:00 pm at the Calhoun County Committee on Aging in Grantsville. Crafters and Vendors may set-up displays on the afternoon of Oct. 4th in the basement, which is accessible by elevator or at the back entrance.
All types of crafts and goodies to choose from, including but not limited to, Baked Goods Jewelry Lotions & Soaps Baskets & Lighted Bottle Decor, Hand Sewn Pillows, Quilts, & Ornaments, Paintings and much more. Please join us and help spread the word! For more details and Crafter and Vendor registration please cal 304-354-7017.
Saturday, October 6 from 8 am to 4 pm, Town Wide Yard Sale, Car Washes, Bake Sales, Food Sales. Sponsored by CCCOA.