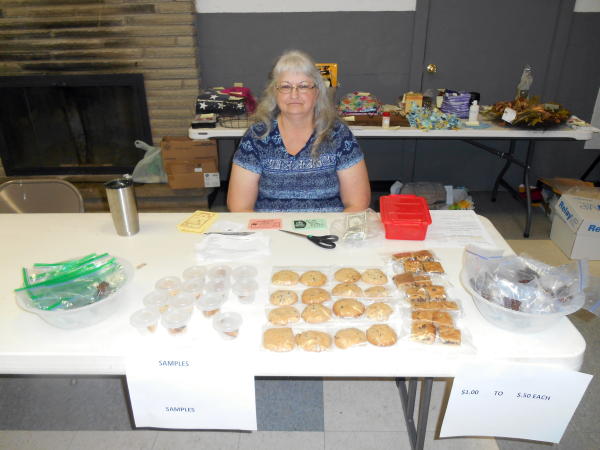 Brenda Tatterson sells homemade honey cookies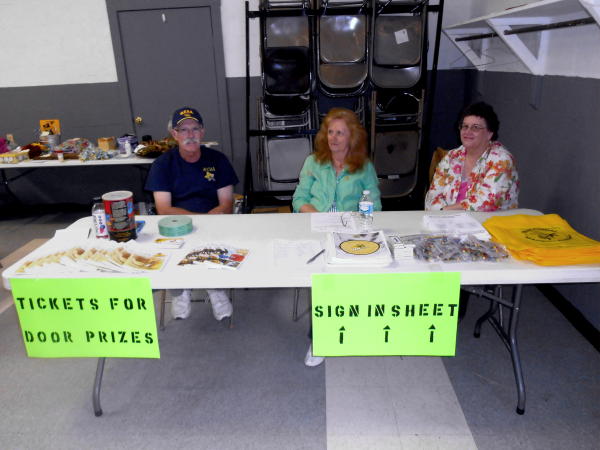 (L-R) Gary Hendrick, Thelma Hall and Miriam Hopkins welcome visitors to the show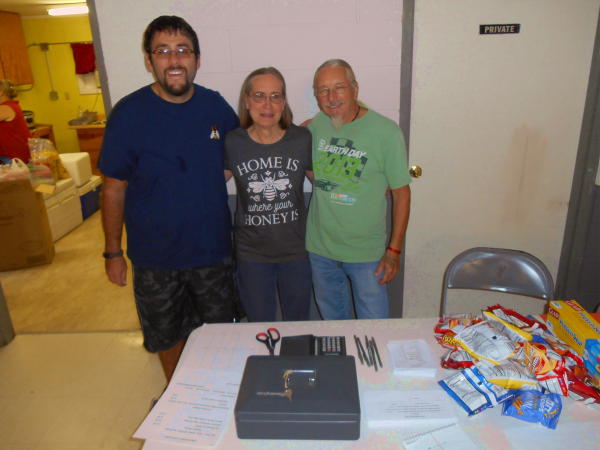 (L-R) Jacob McCumbers, Cynthia Jackson, and Chuck Conners tend concession stand
The West Central Beekeepers Association held it's second annual Honey Products show at the Arnoldsburg Community Center with nearly 200 people attending.
The next meeting of the WCBA will be held Saturday, September 22th at 1:00 PM at the COA building, 811 Madison Avenue, Spencer.
Saturday, visitors were treated to a wide variety of bee-oriented products, including tasty treats made with honey. State apiarist Wade Stiltner was the guest speaker, answering all questions posed by the audience. Eric Grandon, of Sugar Bottom Farm, had all the woodwork required to build a complete apiary.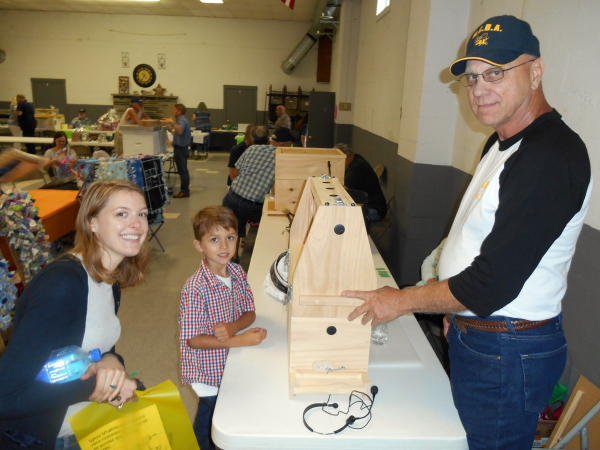 (L-R) Beverly and David Hipp get to see the inside workings of
an actual bee hive shown by Master Beekeeper Dale Cunningham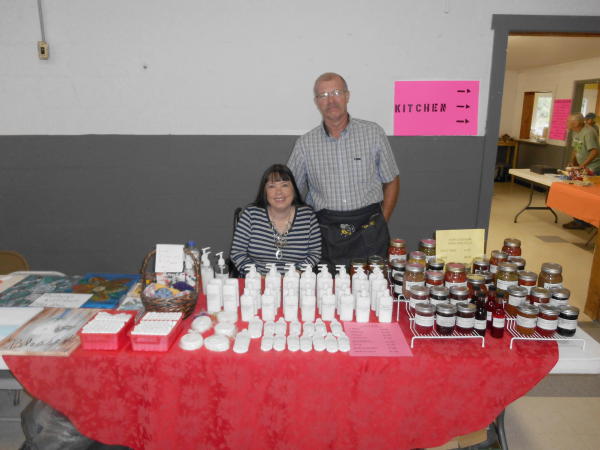 George and Terrie Bee show the products from their Sanger Farm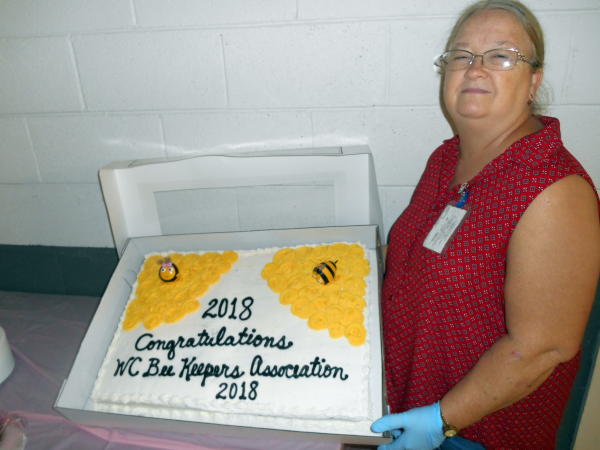 Margret Rush shows the cake she donated
Local artist David Gerlach displayed his beautiful burnt woodwork creations. WCBA President Dale Cunningham fascinated the show goers with a glass encased bee hive which showed the inner workings of an actual live hive.
The WCBA also ran several videos instructing the viewers on different aspects of beekeeping. Dozens of door prizes were given out and a Lasgana dinner was offered at the end of the day.