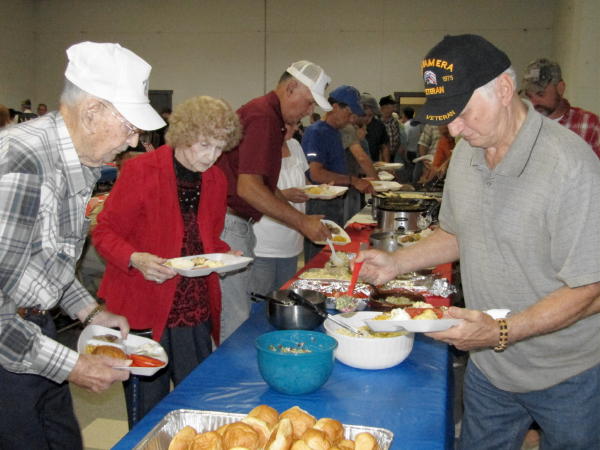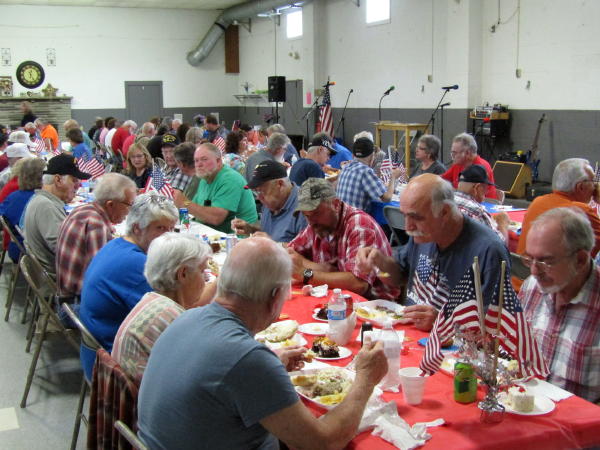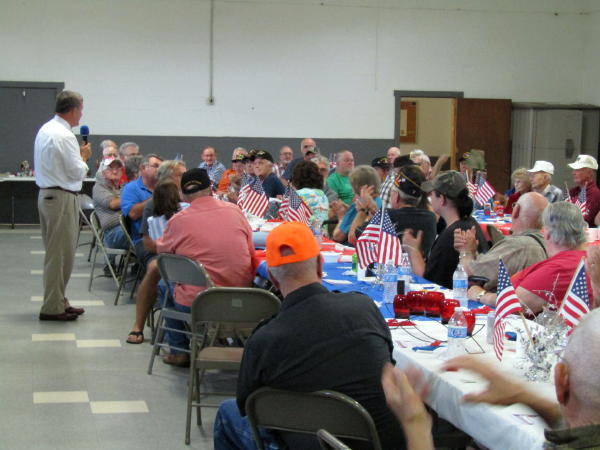 The 19th Annual Veterans Appreciation Dinner was Saturday at the Arnoldsburg Community Building, honoring veterans in the greater Calhoun Community.
pix 3595 Secretary of State Mac Warner was the guest speaker, a graduate of the United States Military Academy at West Poin, a 23-year career in the United States Army, servimg on four continents, deploying to military hot spots around the world while also serving on the staff at the U.S. Army War College.
He received his law degree from the West Virginia University School of Law, and has two Master of Law degrees from the University of Virginia Law School.
VFW #5959 van drivers were recognized, with Richard Fisher driving 55,985 miles and Bob Yoak driving 25,655, taking vets to medical facilities.
Wheeler Wayne was the oldest veteran and Doy Harris was the youngest.
Music provided by Charley McKown's Country Band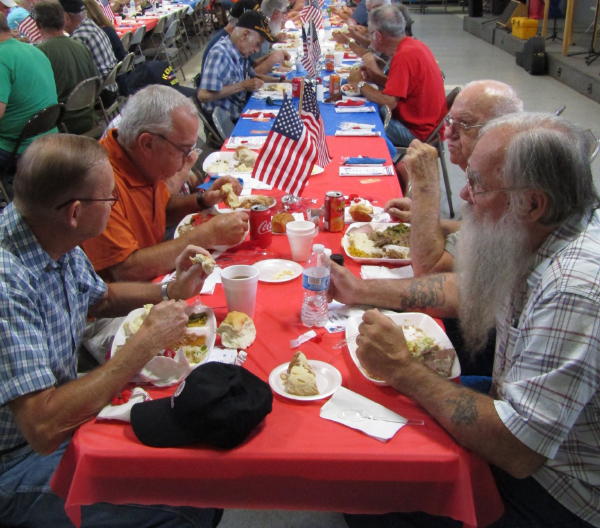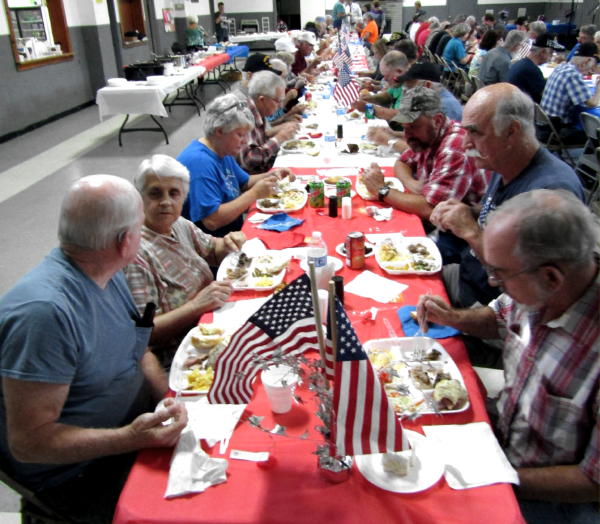 VFW AUXILIARY OFFICERS
President, Kim Marcou
Sr. Vice, Brenda Holbert
Jr. Vice, Jean Simers
Secretery, Freda Whytsell
Treasurer, Cheryl Cheesebrew
Chaplain, Patty Wyatt
Guard, Jean Simers
Conductress, Brenda Holbert
Trustees, Brenda Holbert, Jean Simers and Patty Wyatt
VFW OFFICERS
Commander Steve McCormick
Sr. Vice, Don Walker
Jr. Vice, Gary Hardman
Quartermaster, Gregg Probasco
Chaplain, Bob Yoak
Trustees, Starling Holbert and Bob Williams
FLASHBACK
See FOURTH ANNUAL VETS DINNER BIG SUCCESS - Honoring Those Who Served
And NINTH VETS DAY APPRECIATION DINNER - Old And New Soldiers Honored