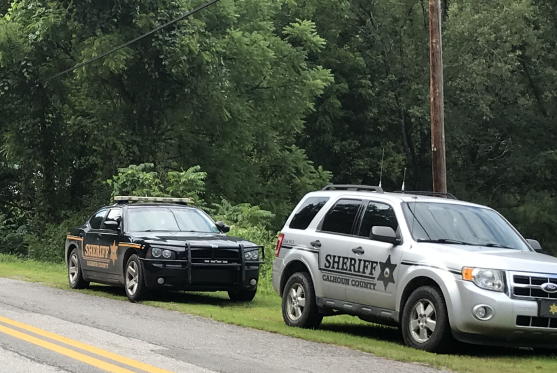 The Calhoun Sheriffs Department responded to numerous
complaints about mistreated horses on Russett Road,
postings on Facebook, YouTube and social media
The Calhoun County Sheriff's Department has initiated an investigation into several complaints related to horses on Russett Road.
Sheriff Starcher, Deputy Chang, and Humane Officer Ulderich responded to the initial complaint.
According to Sheriff Jeff Starcher, this complaint has been the subject of numerous Facebook postings, and reports of You Tube videos.
She`riff Starcher said, "An investigation into the complaints has been initiated."
"After a thorough investigation is performed, and the case is closed, we can release further details.", Sheriff Starcher said.