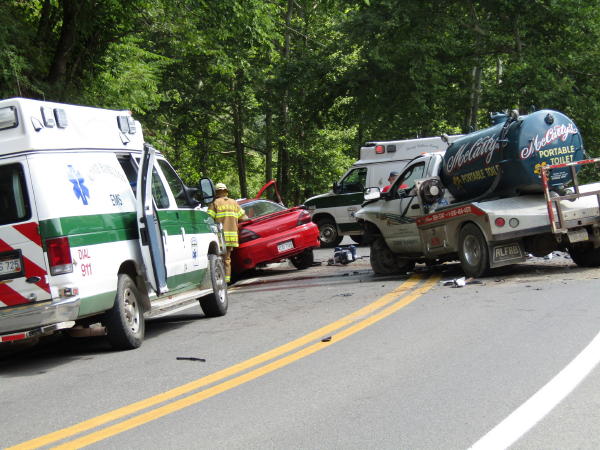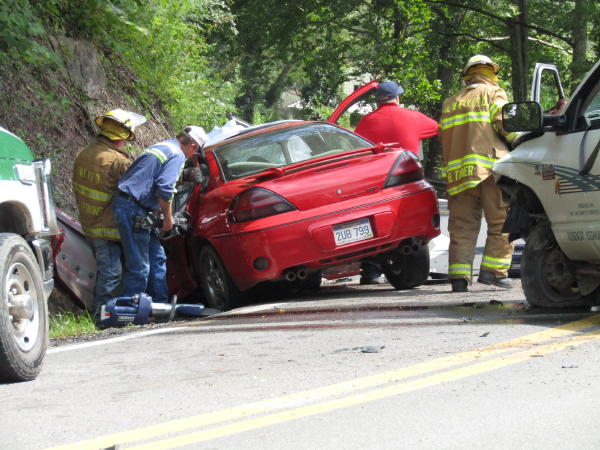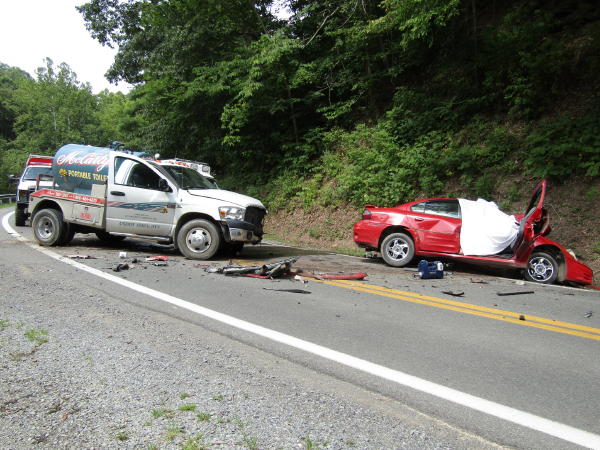 12 NOON 8/12/2018 - Sutton resident 39-year-old Jeremy Deal was killed instantly Friday when his vehicle collided head-on with a septic truck at Chloe, Rt. 16. West Virginia State Police told state media that Deal crossed the center line in a curve and struck the septic truck head-on.
Troopers say Allen was driving a Pontiac Grand Am when he "completely failed to negotiate" a curve in the road and crossed into the other lane.
State Police say Deal was not wearing his seatbelt and was killed on impact.
Two people were inside the septic truck and suffered only minor injuries as a result of the crash.
12 NOON 8/11/2018 - Authorities have identified the man killed in a two-vehicle collision on Rt. 16 at Chloe yesterday.
He was Jeremy Allen Deal, 39, of Sutton.
Funeral services will be conducted at the Richard Roach Funeral Home in Gassaway.
1:50 PM 8/10/2018 - The male driver of a compact car was killed in a car-truck accident on Rt. 16 just south of Chloe Hardware and north of Walker Road.
The collision involved a septic tank service truck, and happened in a sharp curve.
The Upper West Fork VFD spent over an hour extracting the victim from the vehicle.
Rt. 16 was closed for a considerable length of time.
Calhoun EMS responded, apparently there were no other injuries in the collision.
State Police and the Calhoun Sheriffs Department investigated.
The victim was reportedly a resident of Braxton County and the body was taken to the Richard Roach Funeral Home.
The State Police were working on identification of the deceased and family notification.