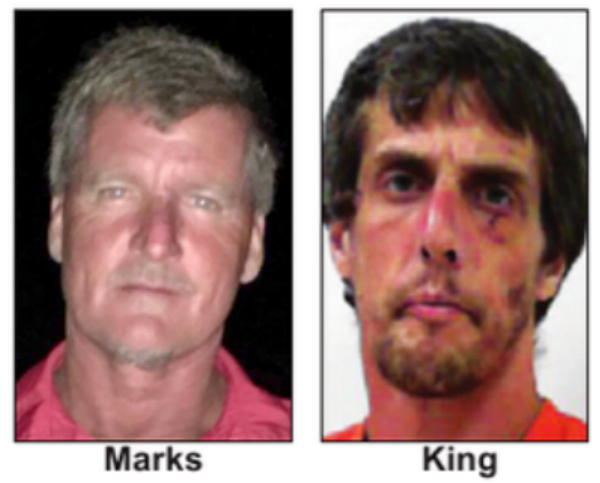 MURDER CHARGE FILED AFTER WALTON MAN KILLED
By DAVID HEDGES: Publisher Times Record/Roane County Reporter
The shooting death of a Walton man that led to a murder charge filed against a former Spencer resident started with an investigation into a stolen ATV.
Danny Marks Sr., 56, was pronounced dead shortly after noon Thursday at a Charleston hospital.
Marks, a well-known towing company operator and former candidate for sheriff who was active in the community, was found shot in the head Wednesday evening while police were looking for Andrew "A.J." King who was wanted for stealing an ATV from a home in the Spencer area three days earlier.
Chief Roane Sheriffs Deputy Kevin Unger said in a complaint that officers located King at a residence at 8437 Charleston Road, Walton, around 6:45 p.m. Wednesday.
King fled from behind the residence on the stolen ATV before he wrecked and continued to flee on foot.
The officers searched for King for the next 4-1/2 hours, but were unable to locate him. A State Police helicopter assisted in the search.
At 11:15 p.m. officers were notified that King was on the back porch of a home at 8493 Charleston Road.
While en route to the residence they learned shots had been fired at the same address.
When they arrived the officers found Marks lying in the front yard with a gunshot wound to the head. He was still breathing, but unconscious.
Family members on the scene said King shot Marks and fled on foot.
The officers then heard more shots next door, at the home at 8437 Charleston Road where King had been earlier and also the residence of Danny Marks' brother, Frankie Marks.
The officers saw King running south on U.S. 119. Unger said King was holding a pistol and pointing it in the direction of the officers.
One of the officers fired multiple shots at King, who continued to run south on U.S. 119 before sliding under the guardrail on the other side of the highway.
The officers then learned that Frankie Marks and his girlfriend, Terri Paxton, had pulled into the driveway of his home and saw A.J. King run out of a drainpipe. At the same time King allegedly fired multiple shots at their truck, striking Paxton twice.
Paxton was shot once in the leg and once in the arm, and was hospitalized with what were considered non life-threatening injuries.
Police continued to search for King throughout the night, closing down U.S. 119 from Ambler Ridge to McKown's Creek Road until King was located around 8 a.m.
Police said he was hiding in a wooded area not far from the shooting.
He was taken to a Charleston hospital for treatment of injuries police said were sustained when he wrecked the ATV.
King, 31, a former resident of Spencer and Leatherbark, whose address is listed as 222 Kennedy Drive, Charleston, was originally charged with two counts of attempted murder, one of which has been upgraded to murder.
He is also charged with two counts of malicious wounding along with grand larceny and conspiracy.
After his arraignment, which was delayed until he was released from the hospital, he was lodged in the South Central Regional Jail.
King's girlfriend, April Gail Estep, 40, of 1003 Big Fork Road, Elkview, was also charged with grand larceny and conspiracy related to the ATV.
The grand larceny charge said Tom Wilson of 710 Mulberry Ridge, Spencer, reported his green 2011 Suzuki ATV stolen on Sunday, July 22.
Neighbors said King had been asking where Wilson lived that day and later was spotted driving the ATV that was being followed by a black Lincoln Navigator, which matched the vehicle owned by Estep.
Neighbors said the driver of the Navigator was a tall blonde woman, which police said matched Estep's description.
She was arrested and arraigned in Kanawha County, where her bond was set at $20,000. She was being held in jail in lieu of bond pending a preliminary hearing.