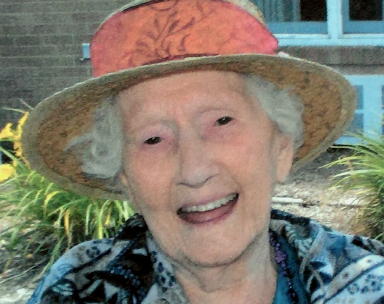 A former Grantsville woman, Leone "Grandma" Burrows, 100, of Mantua, Ohio, is being returned to Calhoun for burial.
She was a matriarch to the family spreading joy faith and unconditional love to her family and friends. She was one of like no other with her kindness and giving. She had a terrific humor about her and touched hundreds of lives, family members said.
She was an active life-long member of the Garrettsville Baptist Church. Teaching vocational Bible studies and studying her Bible regularly. She loved singing Bible hymns and had a strong spiritual love for the Lord.
She spent 100 lovely years of life in purity and genuinely a happy person. She loved doing gardening and had a green thumb for her beautiful flowers particularly her roses. She loved nature from beautiful Robin's to a lovely Red Cardinal.
She had a gifted hand at quilting and loved jewelry. She loved a good card game of Rook and loved her Dominoes. She will forever be missed and forever remembered.
Funeral services will be conducted at 1:00 p.m. on Friday July 6, at Stump Funeral Home & Cremation, Inc., Grantsville. Visitation will be held one hour prior to service. Interment will be in Burrows Cemetery.
See complete obituary Leone "Grandma" Burrows