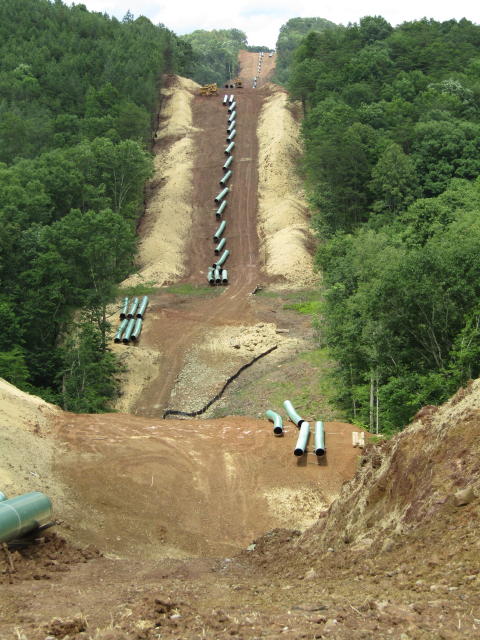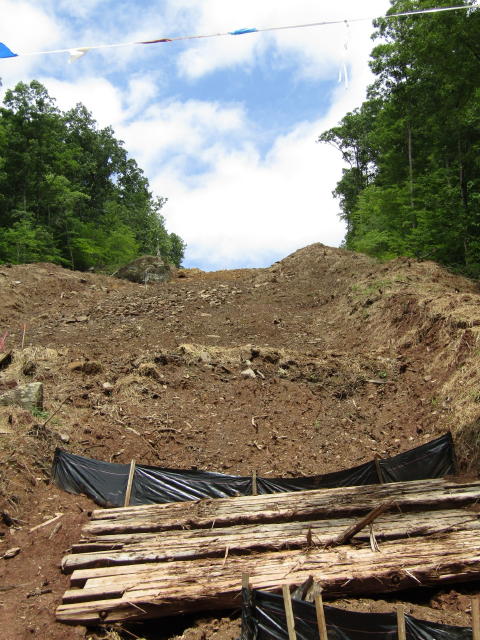 Mountaineer Xpress pipeline crossing Leading Creek-Brohard area
By Bob Weaver
Construction of the $2 billion 165-mile Mountaineer Xpress pipeline through Central West Virginia is moving forward at rapid speed, including the construction of a $94 million compressor station in northern Calhoun.
The project has hired 9,000 for the project which is expected to be completed by years end.
County Commissioner Kevin Helmick said the compressor station could mean about $400,000 to the coffers of the financially strapped county. The county would not likely see the income for about two years.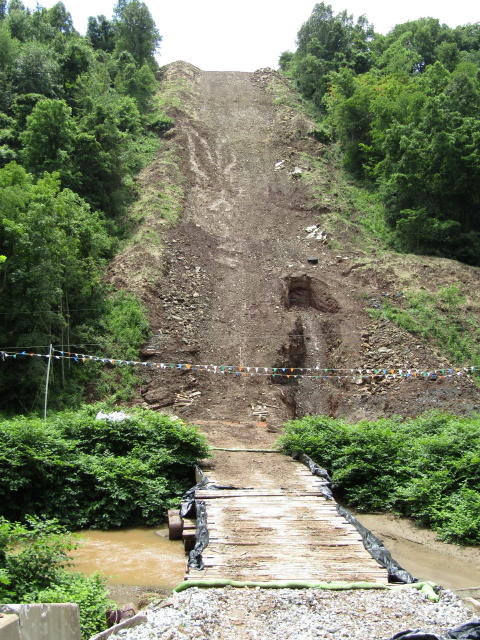 36" pipeline crosses Munday Road near Calhoun line
The 36" pipeline crosses a small section of Calhoun, in addition to crossing Ritchie, Wirt and Roane counties in this region.
The TransCanada pipeline will pump natural gas from West Virginia to the Gulf Coast.
This high-capacity line will be able to carry 2.74 billion cubic feet of gas a day.