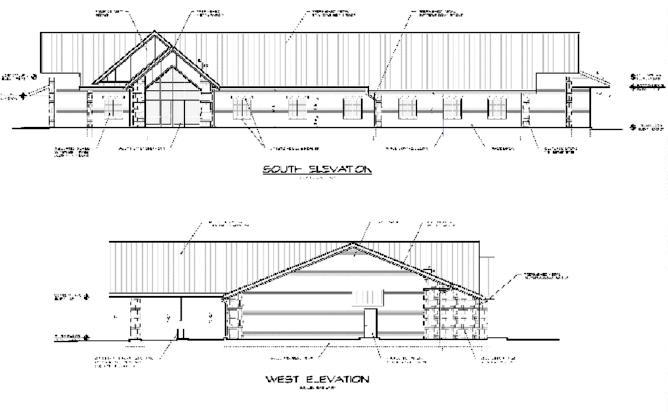 The bank is giving customers and citizens a new, efficient place to bank
Grantsville, West Va., June 6, 2018 - Calhoun Banks is making two investments in Grantsville. The century old bank is building a new main branch just outside the downtown area, and they are in discussions about a possible donation of their existing facility to the City of Grantsville for its use. They will break ground on their new facility at 10:00 on Monday, June 11, 2018.
An integral part of the county for which it is named, Calhoun Banks, was incorporated in 1900. Since its inception, the bank has grown, relocated, and added on. Its current layout, with entrances in the front and back and a remote drive through facility, is not efficient or customer-friendly. For several years the bank was planning the renovation of Grantsville Elementary School, but eventually concluded it was not feasible. Since 2015, President and CEO, Martha Haymaker and her board have been working on a plan for a new facility at 433 High Street.
"We need a structure that creates more functional, efficient space," explains Haymaker, "and we found a great piece of property close to downtown and out of the floodplain," she adds. "Our goal is to serve our customers and our community and we will be able to do this much better in the new facility," Haymaker concludes.
Working with the design build team of Pray Construction Company and Goff Architecture, both based in Charleston, Calhoun Banks worked through the concept of renovating the elementary school to the development of a new facility. The new bank will be an 8,000 square foot, one story, brick and stone building with three drive-through lanes.
On hand for the groundbreaking ceremony will be bank officials and staff, as well as city and county dignitaries. The community is invited to attend as well.