Calhoun students grade 3 through 12 participated in the annual Social Studies Fair this school year. Individual and group student entry winners were recognized at the 35th Academic Awards Program held May 17th.
Social Studies Fair Grades 3-5 First Place Winners individual - Economics Alex Mckown, Geography Courtney Blosser, Psychology Quinn Bunch, Sociology Cooper Morris, State and Local Braden McCumbers, US History Maddox Siwicki, World History Lauren Lovejoy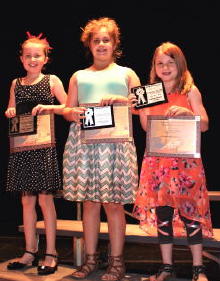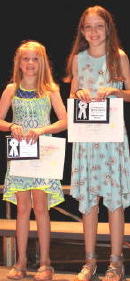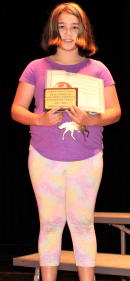 Social Studies Fair winners for grades 3-5 Small Groups First Place County Winners - U.S. History Brylee Brenneman, Olivia Zwoll, Laney Arnold; Geography Grades 3-5 Holly Carper and Lana Laughlin; World History Addison Welch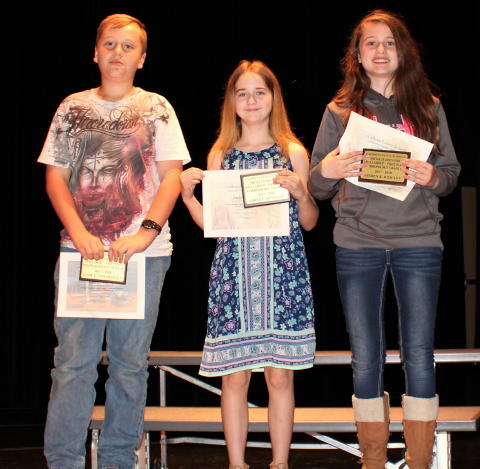 Social Studies Fair Grades 6-8 Small Group First Place Winners - Political Science Kade Swearingen; Anthropology Emily Dennison and Jayden Knicley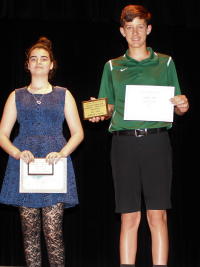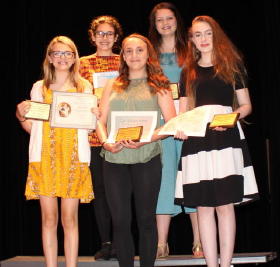 Social Studies Fair Grades 9-12 First Place Winners - Sociology State and Local Sarah Morris, Jordan Yoak, Anthropology Aislin Summer, Political Science Kiley Murphy, Psychology Jaelyn Jett, Sociology Marlee Hall, World History Lacy Hicks
No photo available: Social Studies Fair Grades 9-12 Small Group First Place winners - U.S. History Cassidy Conley, Megan Harding, and Jenna Milliron.