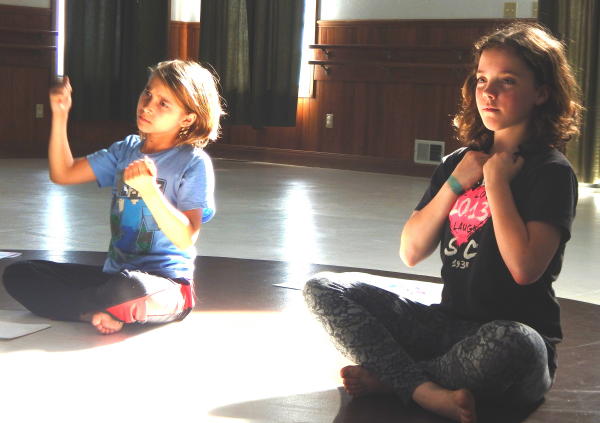 Theatre students Clay Allison and Tessa Slider
rehearsing Hoe Anna, a Polynesian folk dance about
rowing across the ocean - "We are strong under the sun"
Children of the county will be treated to Heartwood in the Hills' "Springala 2018" performance on Tuesday, May 29, at Arnoldsburg and Pleasant Hill Elementary Schools.
These performances are part of Heartwood's annual salute to the Calhoun County community and participation in this years' Calhoun County Wood Festival.
Performances will be at 10 a.m. at Arnoldsburg and 2 p.m. at Pleasant Hill Elementary Schools. The public is invited to attend. Please contact the schools to let them know you plan to attend. Be sure to sign in at the office.
Heartwood's Performing Arts dance and theatre students will perform a colorful, highly entertaining program complete with dances, masks and more, including a remounting of "Storms" a beautiful dance with fans presented originally at Fall Showcase of Student work last December.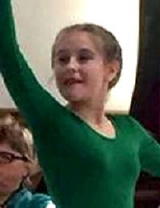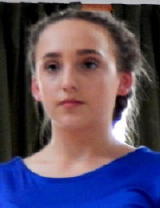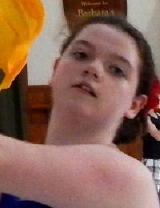 (L-R) Mickaylee Cowan, Kiley Murphy and Bethany Starkey
"Springala" is choreographed and directed by Artistic Director Jude Binder and will feature dancers Mickaylee Cowan, Kiley Murphy and Bethany Starkey along with theatre students Clay Allison, Khloe Cobbett, Gerri Kerby, Tessa Slider and Adrianna Taylor. These young artists have been working since March to prepare for this exciting event - taking anywhere from 1 to 3 classes per week to study their craft as well as participating in rehearsals.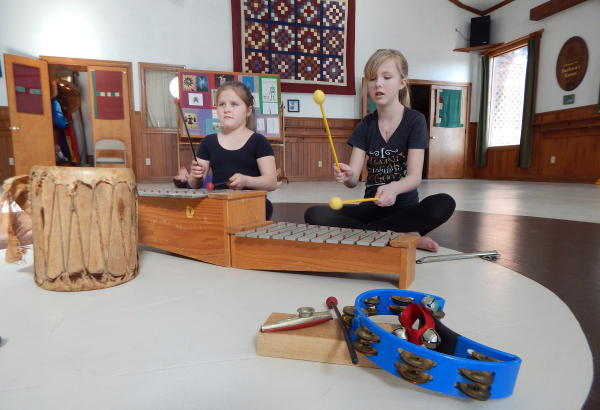 Gerri Kerby and Adrianna Taylor during music time in theatre class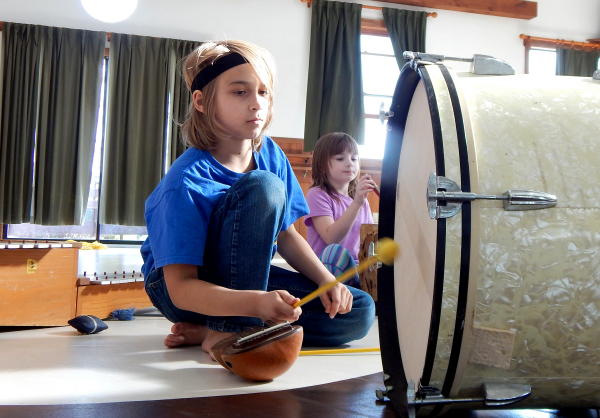 Clay Allison and Khloe Cobbett making music during a theatre class
Heartwood is a non-profit school for the arts located just north of Grantsville. Heartwood has been offering classes in the arts, including dance, theatre, maskmaking, movement and music since 1982. At 6 p.m. on Thursday, May 31, "Springala" will be performed again at Heartwood in a special gathering for friends and family at 6 p.m. This will conclude the spring program of classes. Heartwood's Fall 2018 program of classes will begin in September. For more information about Heartwood and what it offers please visit www.heartwoodinthehills.org. Information is also on our FB page - be sure to "like" the page.
For more information please call 304 354-7874 or email heartwoodwv@frontiernet.net