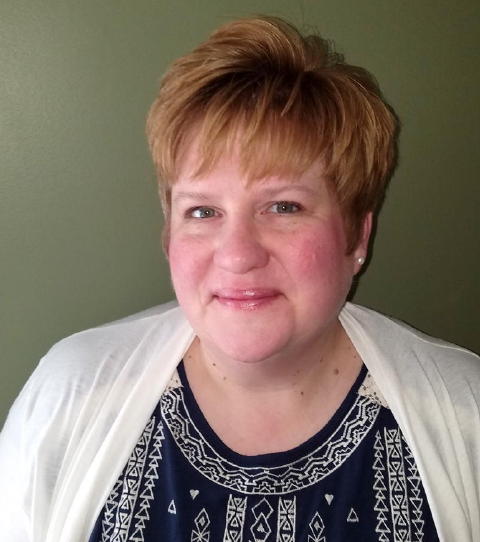 Calhoun County's three prior teachers of the year have selected Mrs. Kris Snyder as Calhoun County Teacher of the Year for 2018. "Calhoun County Schools would like to congratulate Mrs. Snyder, who was chosen among five nominees for the honor," said Superintendent Kelli Whytsell.
The announcement is being made early due to new state deadlines that require each 55 County's Teacher of the Year to complete a comprehensive application for state teacher of the year selection. Calhoun County will honor Mrs. Snyder and all of the nominees selected by their schools on June 4th.
This year, Mrs. Snyder will complete her 20th year of teaching. She graduated cum laude from Glenville State College in December 1996 with a Bachelors of Arts in biology and science education. As a life-long learner, she has completed several graduate hours and attends educational conferences and trainings yearly.
Throughout her career, Mrs. Snyder has held a variety of positions. She has taught at Gilmer County High School, East Hoke Middle School in Raeford, NC, Wirt County High School, Gilmer County Elementary Schools, and two stints at Calhoun-Gilmer Career Center.
Mrs. Snyder calls it an evolution from middle school classroom teacher to high school science teacher to environmental career and technical instructor to technology integration specialist to her true calling, alternative education teacher. She enjoys helping high school students from Calhoun and Gilmer counties succeed in attaining their diploma or high school equivalency diploma.
She is the daughter of Gilmer County educators, the late James O. Phares and Sharon K. Phares, Mrs. Snyder had exemplary role models. She resides in Gilmer County with her husband of 21 years, Jim Snyder and four daughters, Kaylene, Daisy, Maggie and Kayla Seawell.
OTHER NOMINEES FOR TEACHER OF THE YEAR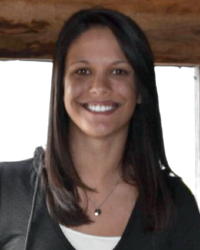 Nikki Batten is a kindergarten teacher at Pleasant Hill Elementary. She grew up in Calhoun County and attended Pleasant Hill during her elementary years. She is a graduate of Calhoun County Middle High School and went on to graduate with honors from Glenville State College. Ms. Batten earned a degree in early and elementary education. She previously taught third grade at Arnoldsburg Elementary School and preschool at Smithville Elementary.
Ms. Batten says, "I am looking forward to continuing my career as an educator to make a positive difference in the lives of my students. Making this my fourth year teaching, I feel my greatest contributions and accomplishments in education so far are professional growth, developing relationships with my students, respect for my colleagues and my commitment to the success of my classroom."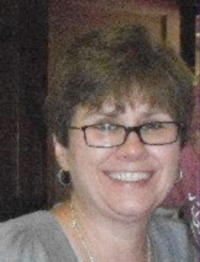 Tammey Webb is a teacher at Arnoldsburg Elementary School. She has been a teacher for 30 years in Calhoun County. "I started my teaching career fresh out of college in 1987, at Minnora Elementary. I have never taught anywhere but Calhoun and I would not want to teach anywhere else," says Webb.
She has been married to Rick Webb for 25 years, they reside with their three daughters in Big Springs. Lindsey is 23, and a senior at Glenville State College majoring in Criminal Justice. Laura is 19, and also attends Glenville State College and will be a junior in the fall majoring in Education. Akeara is 13 and in the seventh grade. As a family, they love to go to the mountains and spend time together.
Mrs. Webb's family attend Spruce Hollow Community Church, where she helps with collecting food and items for church food boxes sent out each week. She is also in charge of World Changer collections. Mrs Webb says, "I assist in helping with the Christmas program and other celebrations. I have been involved with Relay for Life since 2013 after my diagnosis with stomach cancer. Although I am cancer free, this is event is still very close to my heart."
"I love my job and teaching has always been my passion. I have taught many students through the years and now I am teaching the children of those past students. God has truly blessed me with a wonderful job at AES, my family and friends, she said, and would like to thank my AES family for their nomination for Teacher of the Year.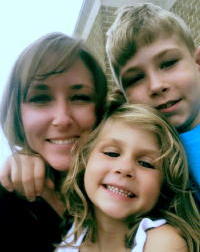 Brandi Sampson is life-long resident of Calhoun County and graduated from Calhoun Middle/High School in 2001. She attended Glenville State College and received her Bachelor's Degree in Elementary Education with a minor in Early Education. "I have taught exclusively in Calhoun County since graduating from GSC in 2008. I have spent time in all of our amazing schools but finally found my niche in 5th grade at CMHS, where I'm completing my 7th year," said Sampson.
She said, I am most importantly the mother to two amazing children, Tucker and Gwen Sampson, who keep me busy participating in several extra curricular activities."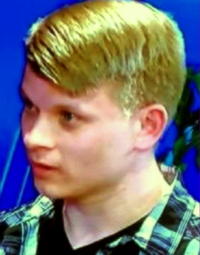 Craig Arthur has lived in Calhoun County all his life. He is a 2005 High Honor graduate of Calhoun County Middle High School. While in high school he was inducted into the National Honor Society, and Mu Alpha Theta.
Mr. Arthur said, "I started college as a pre-med major, as my passion was always helping people. I made the Dean and Provost list several times, and was awarded the Who's Who Among WV College Students." He graduated from Glenville State College in 2012 with a Bachelors in Science (Biology) degree. Being a first generation college student, he says he felt humbled to have the opportunity to get a college degree while living my lifelong dream.
Arthur says, "My other love was education, as I love reading and learning how and why things work. With that mindset God gave me the opportunity to come back and try to make a difference in the county school system I called home for many years. I have taught in Calhoun School Systems since 2012. I obtained my teaching certification training through Wheeling Jesuit University."
Mr. Arthur's main goal is to make a difference in the lives of students. To push them to be great leaders, thinkers, and all around great citizens of the 21st century. To teach them that learning can be both empowering and fun. That temporary failures are not the end, but an obstacle that help build both long term knowledge and character.