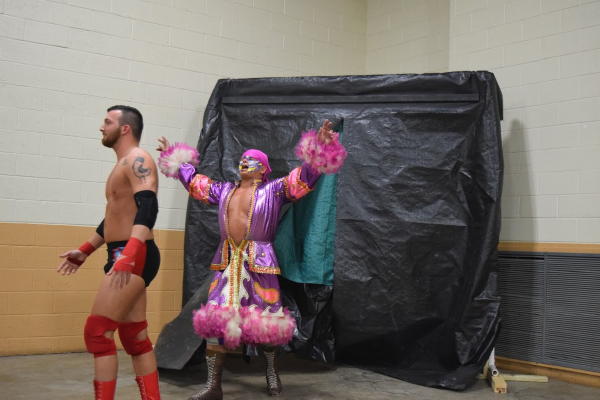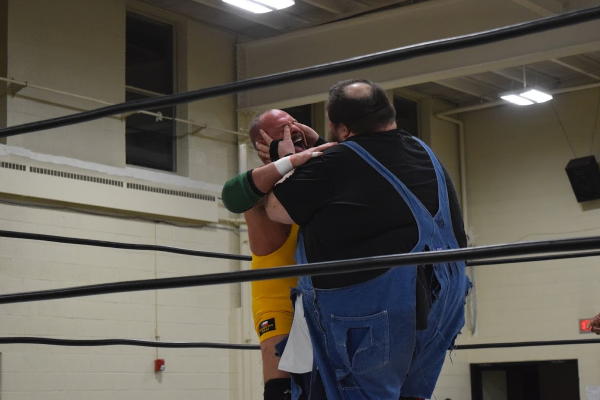 This past Saturday night, wrestling fans piled into the Armory in Spencer, WV to attend Route 33 Wrestling's debut event, "Spring Breakdown."
Wrestling fans may have recognized some familiar faces at the event, including Gary Gandy, who faced off against Kevin Owens last April on WWE's SmackDown LIVE; "The Hawaiian Hurricane" King Kaluha, who has competed against the likes of WWE Hall-of-Famers such as Brutus "The Barber" Beefcake, King Kong Bundy, and Tito Santana; and Robbie E, former TNA superstar. In addition to these superstars, fans got to see Spencer, WV's Mongo, alongside Wicked Will Sims of Lancaster, OH, face off against The Grimy Scots, who had insulted WV and its citizens on social media.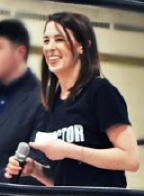 "Putting on a show like this takes a lot of time and effort," says Route 33 Wrestling founder and director, Jessi Cosgrove (left) "I am grateful that we had so many wonderful people to help and support us, including Mayor Terry Williams, the Fountaine Family, my parents, and the Calhoun Cabaret (who handled sound and photography). And I'm still smiling days later when I think about how many people chose to spend their evening with us!"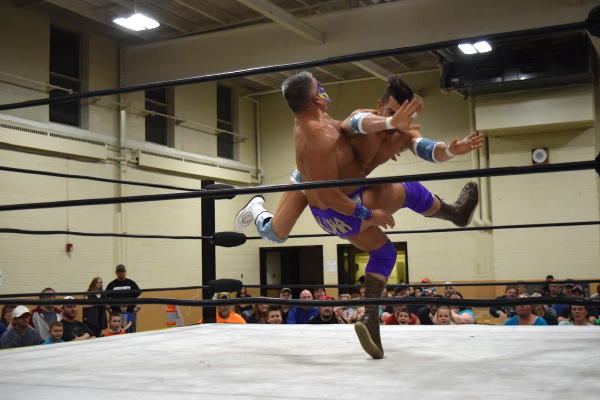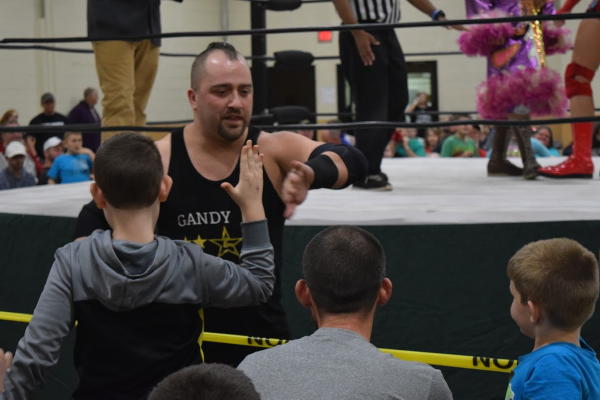 Cosgrove had initially planned to compete in this event, but a serious injury last autumn forced her to take an abrupt and continuing hiatus from her stunt and wrestling training. "I'd be lying if I said I wasn't seriously disappointed about not being able to wrestle or train at the moment, but having several talented athletes do the wrestling for me Saturday made that disappointment so much more bearable. I couldn't have asked for a better group of people to work with."
She says a second Route 33 Wrestling event is in the works for late summer, info will be forthcoming.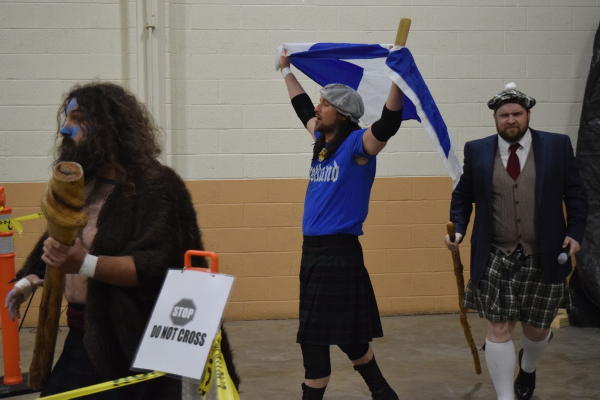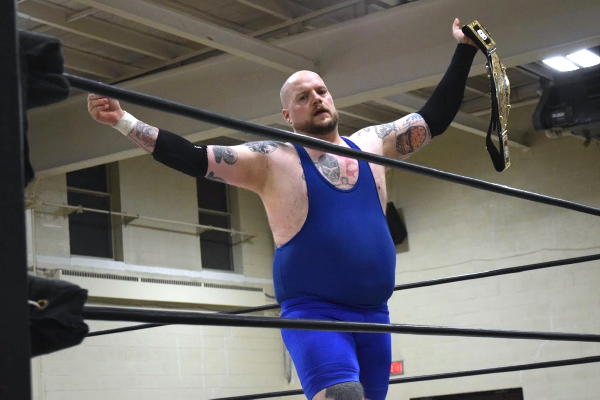 ROUTE 33 WRESTLING'S "SPRING BREAKDOWN" MATCH RESULTS:

Match 1 -The Alliance of Violence scored a pinfall victory over the team of Mike Lupin and ThunderBear after Patrick James gave Lupin a killer death valley driver.

Match 2 - Randy the Rowdy Hillbilly pinned "Gorgeous" Morgan Taylor following a black hole slam and huge splash.

Match 3 - Jimmy Fahrenheit got the pin over The Abominable CPA after a massive top rope splash.

Match 4 - The unlikely team of The Southern Knight Bryan Blade and Bobby Orlando prevailed over The Rapprochement; the referee failed to notice Blade using a foreign object against Phil Fleck, allowing Orlando to score a pinfall.

Match 5 (PWA US Title Match) - Outlaw Tony James vs. "The Razorback" JT Hogg (c) ended in a no contest/double disqualification after both "The Razorback" and Tony James repeatedly used a foreign object in-ring. The fight continued, as the competitors tore through a barricade and into the crowd.

Match 6 - The team of Mongo and Wicked Will Sims were victorious over The Grimy Scots when they executed a flawless tag maneuver, The Trebuchet.

Match 7 - Gary Gandy and Robbie E beat King Kaluha and Chase Ryan via pinfall following Gandy's five-star frog splash on Ryan.

MAIN EVENT (THE RURAL RUMBLE)

Competing were: The Abominable CPA, Chase Ryan, Bobby Orlando, The Alliance of Violence, Mike Lupin, Randy the Rowdy Hillbilly, Jimmy Fahrenheit, ThunderBear, The Grimy Scots, Mongo, Wicked Will Wims, "Gorgeous" Morgan Taylor, King Kaluha, and Gary Gandy.

After The Grimy Scots were eliminated, they pulled Mongo under the rope to brawl on the outside. Wicked Will eliminated himself when he broke up the fight by diving from the top rope onto the Scots. Morgan Taylor was eliminated by Gary Gandy, leaving just Gandy and King Kaluha in ring to struggle for the upper hand. Mongo managed to slip back in under the ropes to eliminate the two remaining competitors for the win, and was crowned the first ever Route 33 Wrestling Champion.

His celebration was short-lived, however, as an envious Gary Gandy returned to the ring to deliver a sharp superkick to the victor. He warned Mongo that he would be back for the title at a later date.

You can learn more and see additional photos/videos at .facebook.com/rt33wrestling or at route33wrestling.weebly.com