January and February were filled with fair competitions among students at Pleasant Hill Elementary School. Pictured are winners in three different fairs.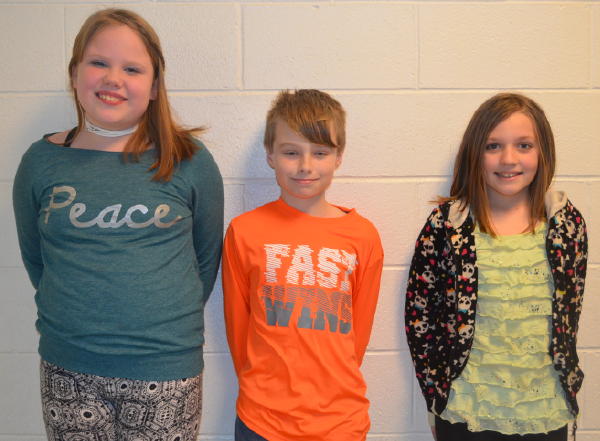 4th Grade Math Fair (L-R) Kiara Lanham 1st,
Christian Andreano 2nd, Jadalyn Phillips 3rd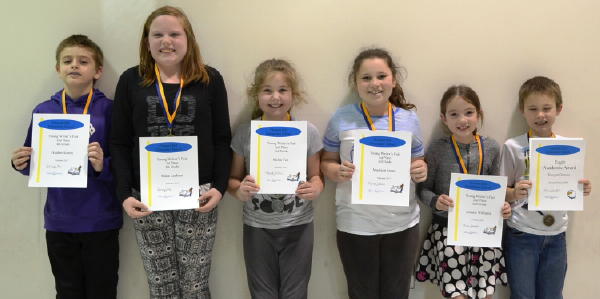 Young Writers Fair (L-R) 4th Grade: Haiden Staton 2nd,
Kiara Lanham 1st; 3rd Grade: Khloe Fox 2nd, Madison Jones
1st; 2nd Grade: Amarie Williams 2nd, Sawyer Groves 1st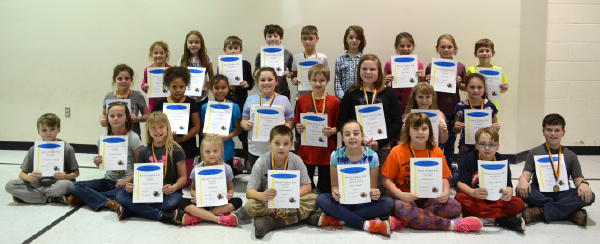 Social Studies Fair (Front L-R) Christian Andreano, Courtney
Blosser, Payton Moneypenny, Gabi Smith, Seth Meadows, Emily
Basnett, Sandra Tanner, August Weaver, Isaac Wagoner; (Center
L-R) Kelsey Snider, Amera Hosey, Aniah Davis, Madison Jones,
Cooper Morris, Kiara Lanham, Jamie Sims, Kayleigh Poling; (Back
L-R) Quinn Bunch, Summer Rogers, Logan McCormick, Killian Kimble,
Ryan Harper, Haily Bird, Paige Sterns, Kyla Myer, Maddox Siwicki
Social Studies Fair Winners by Category & Place:
U.S. History: 1st Maddox Siwicki, 2ndKyla Myer, 3rd Paige Sterns, Alt. Haily Bird.
World History: 1st Ryan Harper, 2nd Killian Kimble, 3rd Logan McCormick, Alt. Summer Rogers
Anthropology: 1st Kayleigh Poling, 2nd Jamie Sims, 3rd Kiara Lanham.
Sociology: 1st Cooper Morris, 2nd Madison Jones, 3rd Aniah Davis, Alt. Amera Hosey.
State & Local: 1st Isaac Wagoner, 2nd August Weaver, 3rd Sandra Tanner, Alt. Emily Basnett.
Economics: 1st Seth Meadows, 2nd Gabi Smith, 3rd Payton Moneypenny.
Geography: 1st Courtney Blosser.
Psychology: 1st Quinn Bunch, 2nd Kelsey Snider, 3rd Christian Andreano.