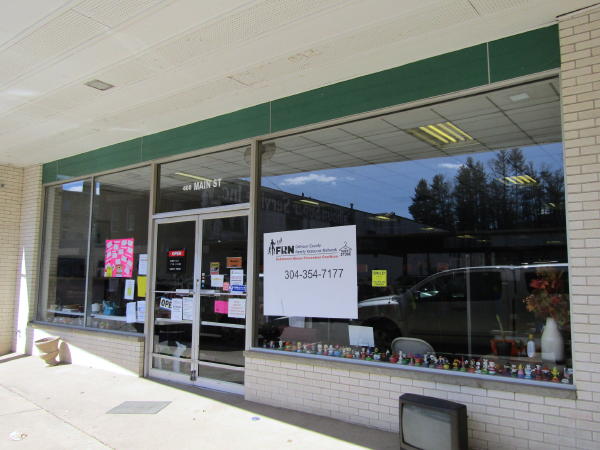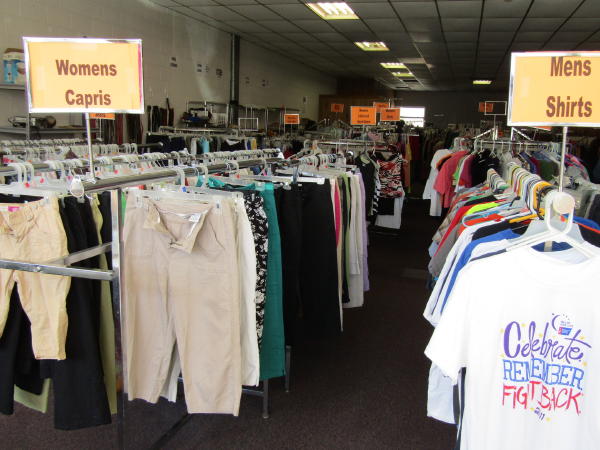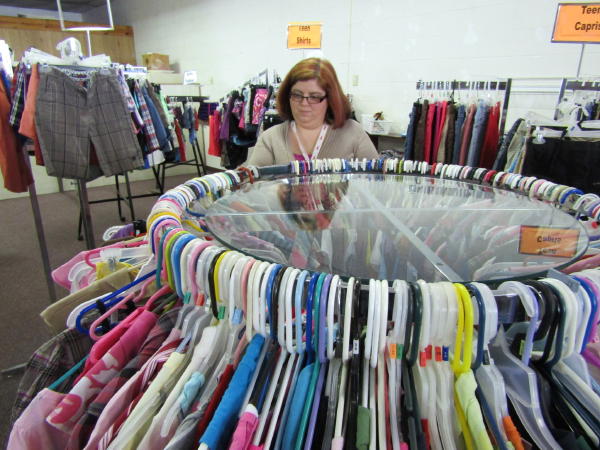 Thrift Store is packed with goods to help Calhoun families
By Bob Weaver
Grantsville's Thrift Store, a project of the Family Resource Network, has become a mainstay for many Calhoun families, supplying everything from clothing and shoes to household items and supplies for children.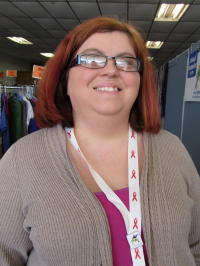 "We attempt to keep the cost of our items low so that families can easily provide for their families," said FRN Director Tina Persinger (left), who said the store is operated by seven volunteers.
"In a situation where someone isn't able to pay our costs, a house fire, new job etc - we have partnerships with local agencies that can assist and help them get the items they need at no cost," she said.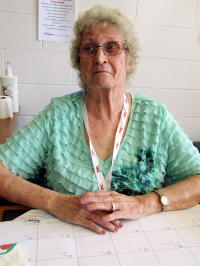 Geneva Nicholson, manager (right), has been with the Thrift Store from the beginning, 10 years ago
The Thrift Store has hygiene items available for those in need at no cost.
"We have a Gabriel Project site, where families can get diapers, wipes, and supplies at no cost to them on a monthly basis," said Persinger.
The store maintains hours Monday-Friday.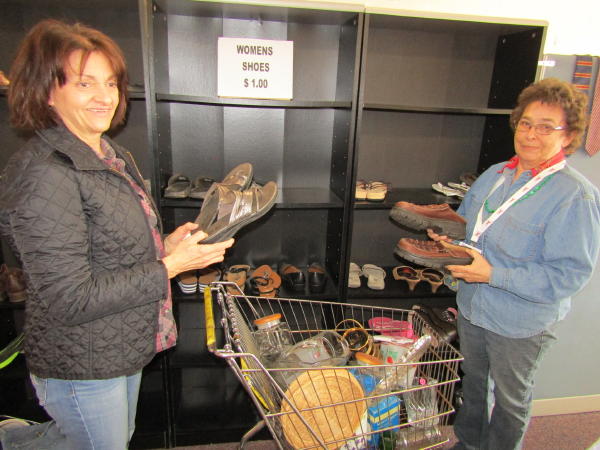 Volunteers Faye Moore (L) and Esther
Wilson (R) stocking the shoe display<
THE FAMILY RESOURCE MISSION HELPS MANY CALHOUN FAMILIES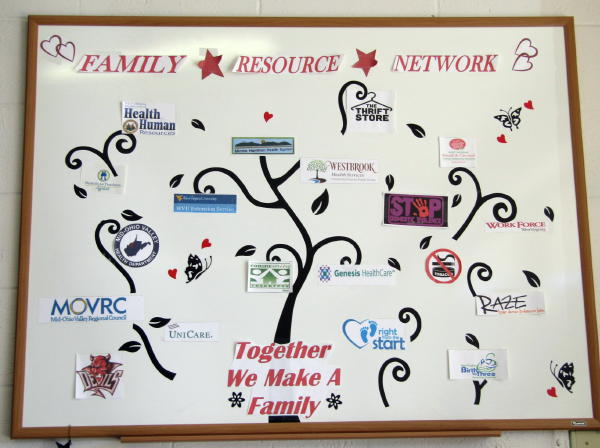 THE FRN MISSION
WHO WE ARE
The Calhoun County Family Resource Network is a local coalition working to improve services for families and children in Calhoun County. The Calhoun County Family Resource Network works to assess community needs, develop local plans, promote changes, evaluate results, and assist agencies in improving the service delivery system. Calhoun Family Resource Network received its Non-profit status in September 2000.
WHAT WE DO
FRN has a wide and varied scope of work and often chose to focus efforts on the issues most pressing and relevant at the time. FRNs do not provide direct services, but rather work collaboratively with partner agencies to implement and support new or existing programs or projects. Additionally, FRN is often involved in assessing, planning, and coordinating efforts related to resources or services in the community.
STATE PERFORMANCE OBJECTIVES
1. Identify existing services and service gaps in the community through the collaborative process.
2. Plan and organize opportunities for all stakeholders to work together to coordinate efforts to obtain new resources to fill identified gaps in services and supports.
3. Promote opportunities for families, agencies and all stakeholders to increase knowledge, involvement and satisfaction with collaboration and coordination efforts of the FRN.
4. Engage in programs, trainings, outreach and linkage/referral to address the needs of and opportunities in each county.
PROGRAMS WE OFFER
1. Car Seat Install and Inspection Center: The FRN partners with WV Governors Safety Program to inspect and install car seats.
2. Wally's Wardrobe Baby Pantry: We provide baby supplies: diapers, wipes, baby wash and lotions to families that express a need.
3. Calhoun County Community Baby Resource and Safety Fair: The FRN partners with local agencies to provide an information, resources and referrals for infants and toddlers.
4. Substance Abuse Prevention and Education: The FRN does evidence based programs, various adult trainings, materials and online resources.
5. Health and Safety Fairs and/or Awareness Activities: The FRN does numerous health and safety fairs, which include Alzheimer Awareness 5K and Bras Across the Bridge and various awareness activities monthly. We also provide health, safety and awareness information online.
6. Grantsville Thrift Store: We accept donations from the community and provide low cost clothing, houseware items and furniture to the community.
7. Food or Non-Food Essentials: Calhoun FRN partners and promotes Grantsville Farmers Market, CRI Food Bank and the 1st Baptist Church Food Pantry and Back Pack Program.
2017-2018 NEW PROJECTS
Calhoun FRN is proud to announce we have received our 2nd Flex-E Grant. Our New Flex-E Grant will be allowing us to host several Economic and Community Development Trainings. These trainings will include: Board Development, Best Practices for Building Partnerships, Taking the Mystery out of Fundraising, Competitive Grant Writing, Strategic Planning and Outcome Data to Tell Your Story. FRN has also recently partnered with World Vision Appalachia. This partnership is allowing us to start a Hygiene and Cleaning Supplies Closet. We hope to gain more partners with this project and have it open by July 1st.