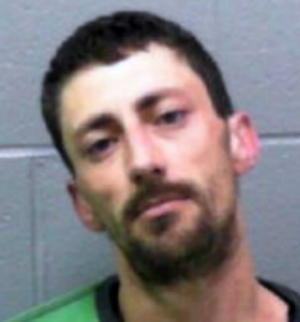 State Police say a man "shot the victim without warning"
By Bob Weaver
Police have not released a motive in the shooting of Joshua Hardman, 28, of Tanner, who was shot in the head at a Back Fork Road, Big Springs, residence on March 4.
Police have arrested Jason McVey, 31, of Elizabeth and charged him with attempted first degree murder.
Sources told the Herald that Hardman is recovering, after being taken to a Morgantown hospital.
State Police Sgt. C. J. Weekley, in a criminal complaint, said a witness to the shooting indicated that both McVey and Hardman were working on a car when he heard a gunshot from a .22 caliber pistol and then saw Hardman holding his head, with McVey nearby.
The witness said that Hardman started running down a driveway with McVey following him, gun in hand, with McVey continuing to fire the weapon, with the gun appearing to be jammed.
Hardman then drove to Minnie Hamilton Health System in Grantsville for treatment.
The criminal complaint says the witness and the victim both said they did not know why McVey used the weapon, that they had been joking with each other a few minutes before the shooting.
The witness said, in the criminal complaint, that the "three had been together off and on for a few days working on vehicles at the residence, and did not see any kind of conflict with anyone."
The .22 pistol belonged to McVey's grandfather, and had been taken from a cabinet in his house on Back Fork Road.
See UPDATE: WIRT RESIDENT JASON MCVEY ARRESTED FOR CALHOUN SHOOTING - Shooting Victim Identified