UPDATE 10-2-2018 - A Ritchie County grand jury has indicted Alan Don Ross, 25, for the murder of his step father last March in Pennsboro.

Ross was indicted on 1st degree murder, among other multiple charges.

Ross stabbed his step-father James Thompson multiple times.

UPDATE 3-3-2018 - West Virginia State Police have arrested a Ritchie County man accused of killing his stepfather late Friday night.

Charged with the murder is 25-year-old Alan Don Ross, was then taken into custody.

According to Trooper Chris Speece, authorities were dispatched to Willow Lane off of Route 74 in Pennsboro for a possible homicide.

State Police and the Ritchie County Sheriff's Department arrived on scene and said a suspect was seen coming out of the woods near a home, reportedly with his hands up.

Trooper Speece said officers then did a sweep of the residence and found James Thompson, the stepfather of Ross, deceased. Thompson had been stabbed multiple times.

Ross is in the North Central Regional Jail.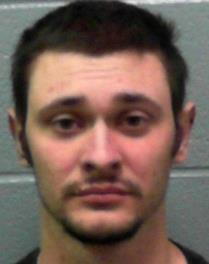 3/3/2018 2 AM - Few details are available regarding a Ritchie County murder Friday night, including who was the victim.
Charged with first degree murder is Alan Don Ross,25, who is in North Central Regional Jail.
The Ritchie County Sheriffs Department dispatched several units to a rural residence where a person was found dead on the floor, after another significant person in the incident, a female, fled the dwelling and locked herself in a car, calling 911.
She said Ross had a gun.
Locals described Ross as highly intoxicated.
Ross, according to 911 traffic, left the dwelling and approached that car with a gun, but then fled to a nearby outbuilding.
Shortly after police arrived, he walked toward officers with his hands up and was apprehended.