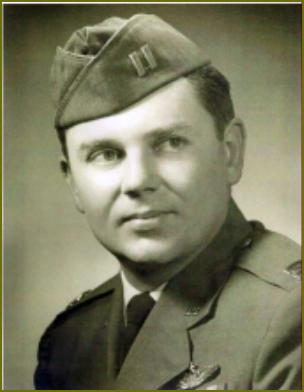 Roane County native Major Neil Ferrell died in 2017 at 86,
and now the WV Legislature is naming a bridge in his honor
THE RESOLUTION
Requesting the Division of Highways to name bridge number 44-36-14.61 (44A079) locally known as the Looneyville Bridge, carrying WV Route 36 over Pocatalico River in Roane County, the "U. S. Air Force Major Neil L. Ferrell Memorial Bridge".
Whereas, United States Air Force Major Neil L. Ferrell was born on March 11, 1930, in Left Hand, the son of Harry W. Ferrell and Orva E. (Snodgrass) Ferrell; and
Whereas, Major Ferrell graduated from Spencer High School with the Class of 1946, and attended Potomac State Jr. College and West Virginia University; and
Whereas, Major Ferrell enlisted in the U. S. Air Force in 1951 (Korean War). He graduated from Aviation Cadet Program in 1953 as a 2nd Lieutenant and rated pilot. From 1953 to 1959 he was stationed in England and Germany. In 1959, he was selected as Combat Crew Commander in B-47 bombers in Strategic Air Command. He was stationed in Japan in 1965, advancing to Chief of Plans and Programs for the Headquarters, 39th Air Division; and
Whereas, In 1966 Major Ferrell volunteered for duty in Vietnam and organized the 5th Air Commando Squadron. In 1967, he was reassigned to Military Airlift Command as Aircraft Commander in C-141 "Starlifter." In 1968, he returned to Vietnam as Forward Air Controller and was assigned to 4th Infantry Division, Pleiku, as Air Liaison Officer to the 3rd Brigade. He returned to the United States in 1969 and was assigned back to Military Airlift Command at McChord Air Force Base in Washington until his retirement in 1971; and
Whereas, Major Ferrell was awarded many medals and ribbons, including The Silver Star, The Bronze Star and The Distinguished Flying Cross; and
Whereas, After his retirement, Major Ferrell worked for, and retired from, Pace Pipeline as a pilot, spending two years helping build roadways in Nigeria, again as a pilot. He also worked as a private pilot; and
Whereas, Major Ferrell was a well-respected member of the community. He was a member of Flat Fork Baptist Church. He served on and was active in many community and service organizations, some of which included the Roane County Solid Waste Authority; the local VFW post; the American Legion; the Board of Roane County Family Health Care and the Brushy Fork Institute; and
Whereas, Major Ferrell was instrumental in establishing the Clover Roane Volunteer Fire Department, with donating time in both forming the station and the physical construction of the building. He also served as a founding firefighter and member of the department. Major Ferrell was a gun enthusiast. He taught gun safety classes and concealed weapon permit classes for those in his community and never charged for this service. He was an asset to his community and someone people turned to for advice and answers to questions. He is greatly missed by all those who knew him; and
Whereas, Major Ferrell passed away at home on January 18, 2017. He is survived by his wife, Judy K. Ferrell; daughter, Sarah Ferrell Horwich and son-in-law, Mark E. Horwich of Spencer, and grand-children, Pierce and Leven Horwich of Papillion, Nebraska; and
Whereas, Major Ferrell was laid to rest in the Ferrell Cemetery in Looneyville on January 21, 2017; and
Whereas, Naming the Looneyville Bridge in Roane County, the "U. S. Air Force Major Neil L. Ferrell Memorial Bridge" is an appropriate recognition of his distinguished service and contributions to his country, state, community and Roane County; therefore, be it
Resolved by the Legislature of West Virginia.