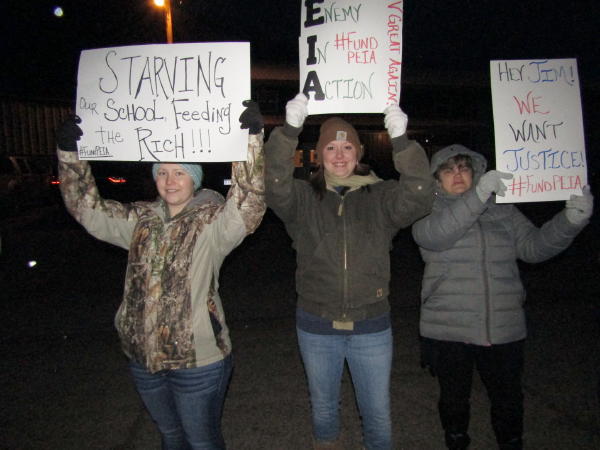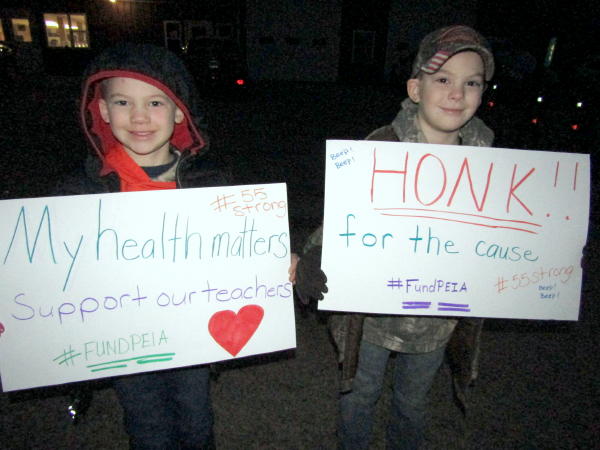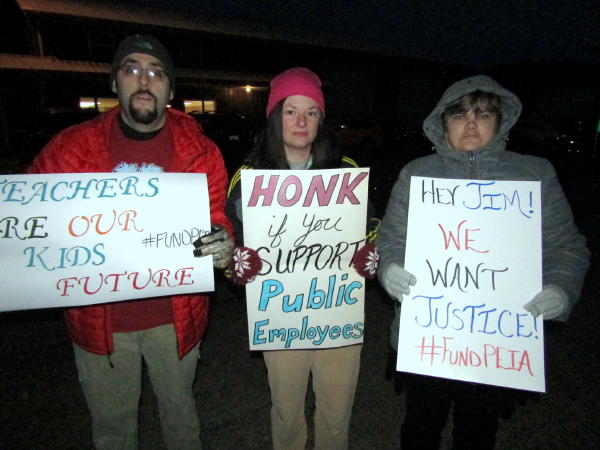 A pre-dawn "walk-in" by about 50 Arnoldsburg teachers, state employees and community members picketed along US 33-119 in Arnoldsburg for better benefits, a hot-burner topic in the West Virginia Legislature.
They are upset not only about the proposed 1% annual pay raise, but the ever decreasing health care benefits through PEIA.
West Virginia has among the lowest paid teachers in the USA.
A proposal with the Natural Gas Severance Bill could fully fund PEIA.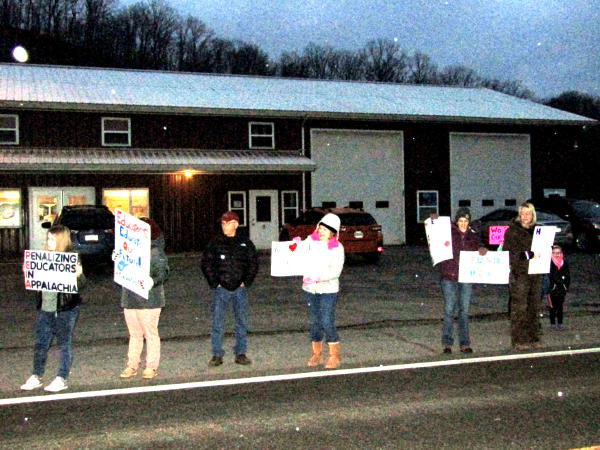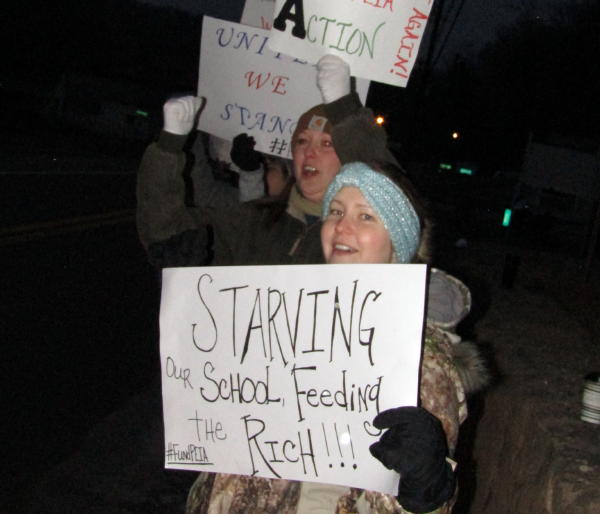 Employees say that current funding of benefits and salaries are burdensome and unfair.
The picketers urged community members to call their legislators today.
The pickets did not interfere with school hours.
State union leaders say a vote will be taken later this week regarding what action teachers would take regarding the issue.