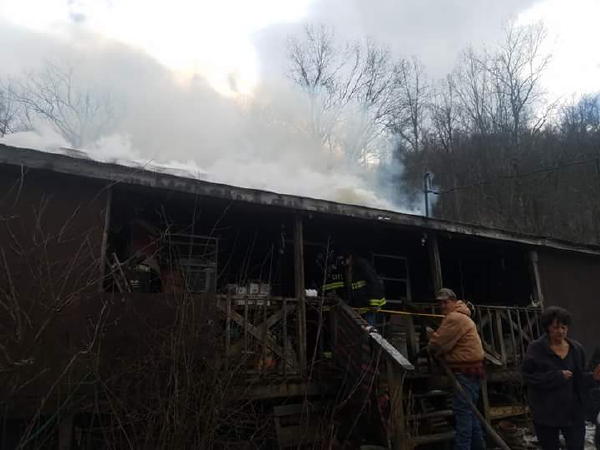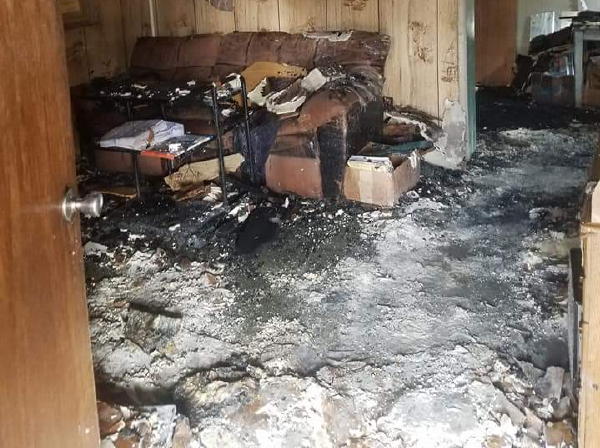 Exterior and interior of the fire damaged Allison home
2/2/2018 1 PM - The Grantsville VFD answered a structure fire call on Pine Creek Road near Grantsville, the 911 call came in at at 12:45 p.m. Friday.
Smoke and fire was coming from the dwelling, according to a first responder, the structure was engulfed as firemen arrived,
The house was located at 965 Pine Creek Road, reportedly belonging to Craig Allison.
Reports said the fire started from a heater in a greenhouse.
The interior of the house and contents are a total loss.
Several units of the fire department responded to the blaze.
There were no reports of injuries.
Mutual assistance was requested from the Arnoldsburg and Upper West Fork VFDs.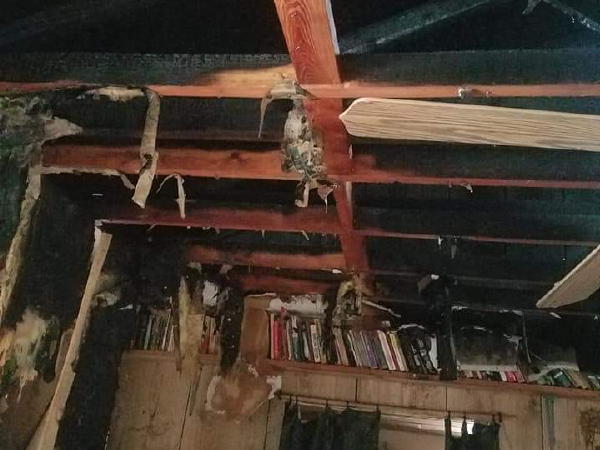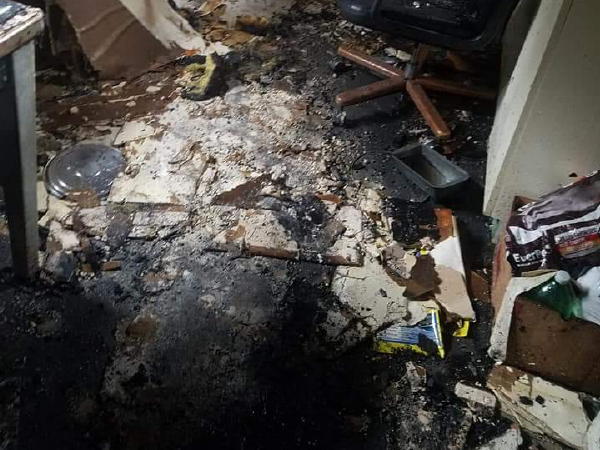 Contents of the Allison home are a total loss
Additionally the Grantsville VFD responded to a dryer fire on Hemlock Lane, off of Pine Creek Road at 5 p.m. Friday.