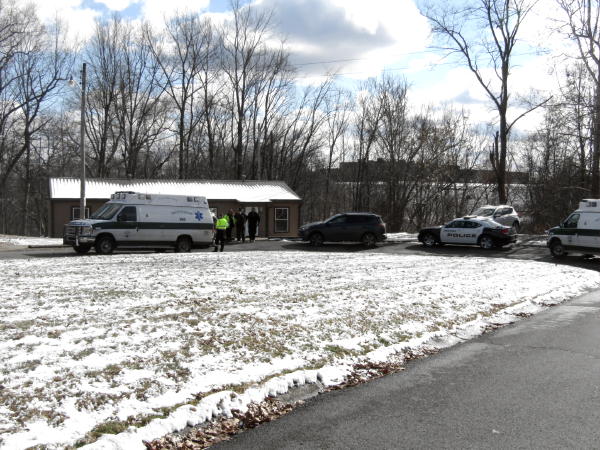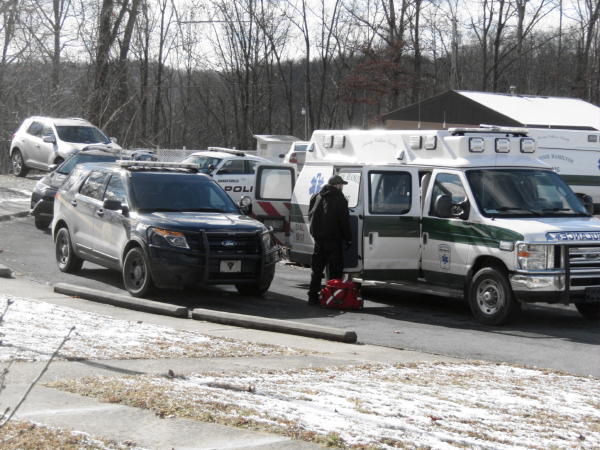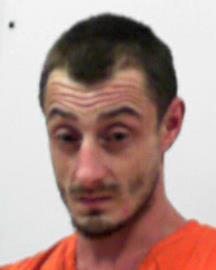 1/30/2018 8 PM - Carl Richard Moore, 32, of Calhoun Homes, Mt. Zion, is incarcerated in Central Regional Jail on multiple charges related to the assault of Cpl. J. B. Hunt of the West Virginia State Police.
Cpl. Hunt accompanied social workers to Moore's apartment Tuesday afternoon, then Moore turned non-compliant, engaging in a clash with the officer who used chemical spray.
Moore is charged with assault on an officer, obstructing an officer, and possession of less than 15 grams.
Bond as been set at $10,000.
ORIGINAL STORY 1/30/2018 1:45 PM - A resident of Calhoun Homes, identified as Carl Moore, was being charged with assault on State Policeman Cpl. J. B. Hunt, among other likely charges, following an altercation likely related to a children's protective services case.
Minnie Hamilton EMS responded to the scene with ambulances about 1:45 p.m. Tuesday after officer Hunt called for back-up from other officers.
Officer Hunt reportedly used chemical spray on the non-compliant Moore, during a physical altercation. Officer Hunt received minor injuries.
Calhoun Sheriff Jeff Starcher and Grantsville Police Chief Craig Gherke also responded to the incident.
Moore was being taken to the Calhoun Magistrate office where charges were expected to be filed.
Details will follow...