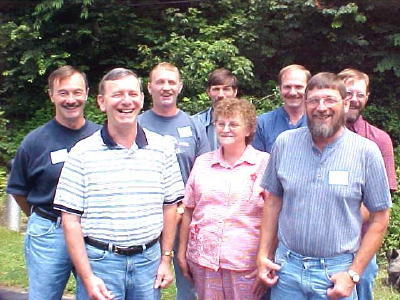 THE MOWREY FAMILY OF SUNNY CAL - (Front L-R) Glen, mother
Frankie, and Tom (Back L-R) Steve, Ken, Danny, Jim and Ron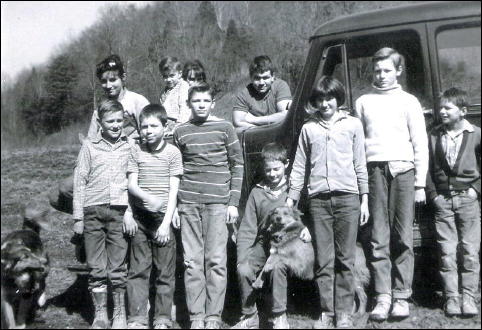 MOWREY BOYS ATTENDED CEDAR
GROVE ONE-ROOM SCHOOL (1960s)
A proud West Virginia native, Philip "Glen" Mowrey, 72, has died in Chapel Hill NC.
Glen grew up hunting, fishing, trapping, and ginsenging in Calhoun and West Virginia, his beloved home state. His expertise in West Virginia state history earned him the prestigious Golden Horseshoe award in 1960.
He and his brothers grew up in the Cedar Grove community along the West Fork of the Little Kanawha, below Cremo.
He graduated from Glenville State College in 1968 with a Bachelor of Science, going on to work for the Department of Highways. He was a high school teacher and a small business owner.
He moved to Carrboro, North Carolina with his family in 1991 and is retired from the Lineberger Cancer Center of Chapel Hill.
He spent his later years studying and practicing natural healing, coin and stamp collecting, and supporting causes he believed in, including the preservation of the environment, social equality, and the sponsorship of international children.
A celebration of life will be held at 2 pm Wednesday, January 24 at Walker Funeral Home in Chapel Hill, NC follow by burial at Chapel Hill Memorial Gardens.
SEE COMPLETE OBITUARY UNDER OBITS