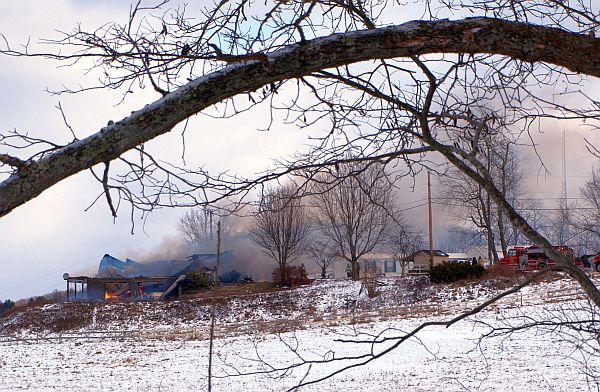 The Maysel home place of a Clay County murder victim has burned to the ground this past weekend, according to the Clay Communicator.
It had been the home of Nancy Nelson, who was brutally murdered in the dwelling by Larry Thomas, her estranged husband on Sept. 13, 2004.
She had operated Nancy's Crossroads restaurant at Maysel.
The Nelson family have farmed and raised cattle for decades on their large spread of meadow land just outside of Maysel.
State Police discovered Nelson in the bedroom of the residence lying on her bed, bleeding extensively from the head, including a gun shot wounds to her chest and left arm.
The victim died while being transported to a Charleston medical center.