UPDATE 1/4/2018- One of the four suspects in the murder of Eugene Stevens has been released from Central Regional Jail.

Travis Boggs, 25, of Chloe, has been released from Central Regional Jail, whose bond was listed at $100,000.

Boggs, who suffered gunshot wounds inflicted by the murdered man, was charged with nighttime burglary and conspiracy to inflict injury to person or property and conspiracy.

The other three suspects, Jamie Lee Miller, 31 of Crummies Creek, charged with murder, Heather Davis, 27, of Calhoun and Evan Lee
Hershman, 29, of Lizemores, are charged with ancillary crimes, remaining incarcerated.

MURDER VICTIM STEVENS LAID TO REST - Four Now Charged Related To Murder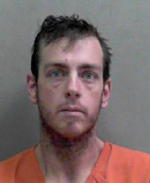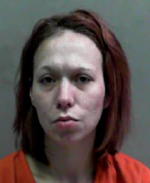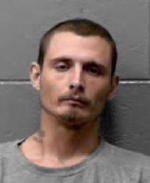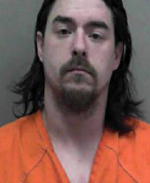 (L to R Top) Jamie Lee Miller, 31 of Crummies Creek,
charged with murder; Heather Davis, 27, of Calhoun;
(BottomTravis Boggs, 25, of Chloe (Stinson); and Evan Lee
Hershman, 29, of Lizemores charged with ancillary crimes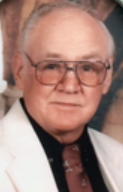 Bluegrass musician Eugene Stevens, 77, was laid to rest December 20, a day after police had charged four individuals related to his murder on Dec. 5, 2017
12/24/2017 - A day before 77-year-old Calhoun musician Eugene Stevens was laid to rest, State Police arrested the alleged trigger man and his girlfriend, with two other suspects arrested earlier.
Police have said their could be other suspects linked to the case.
Police are saying that the trigger man is 31-year-old Jamie Miller of Crummies Creek, arrested Tuesday at a camper in Braxton County, accompanied by his girlfriend, Heather Davis, 27, a Calhoun woman, who is facing multiple counts linked to the crime.
Also charged are Travis Boggs, 25, of Chloe (Stinson) and Evan Lee Hershman, 29, of Clay.
All are in Central Regional Jail.
Police say the four individuals were making entry into the Stevens house on Cain Road, when Stevens attempted to defend himself by shooting his weapon, and a blaze of gunfire broke loose between the parties.
First Sgt. O. S. Starsick told media that the robbery attempt was likely related to drugs or an effort to get money or property to obtain drugs.
It is one of few Calhoun murders in modern times that both the perpetrator and victim exchanged gunfire.
Travis Boggs was injured in the exchange, seriously injured, to then be dumped by his associates at the ER door at Minnie Hamilton Health System.
See US MARSHALS ARREST TWO MORE SUSPECTS IN STEVENS MURDER - Jamie Lee Miller, 31, Charged 1st Degree Murder; Heather Davis, 27, Charged With Armed Robbery, Conspiracy