By David Hedges, Publisher
The Times Record
thetimesrecord.net

A driver police said admitted using marijuana and methamphetamine before his car struck and killed a man on a motorcycle pled guilty last week to a felony charge of DUI resulting in death.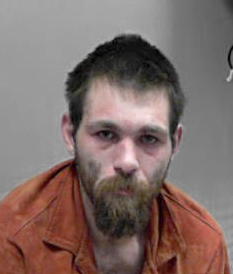 Paul H. Hunter Jr., 24 of Arnoldsburg appeared before Roane Circuit Judge Craig Tatterson last Tuesday and pled guilty to the charge stemming from the death of another Calhoun County man, Rick Thomas 56, of Millstone.
The Nov. 18 accident occurred in Roane County on U.S. 33/119, near the intersection with Slate Road. Thomas was on his way to pick up his grandson from the school bus, a family member said at the time.
He was headed toward Spencer when a car going is the opposite direction driven by Hunter struck his motorcycle.
Police said two passengers in Hunter's car said be was passing a truck just at the time. Britany Shelley and Michael Morris both were taken to Roane General Hospital for treatment of injuries.
Police said Hunter admitted he smoking marijuana and used methamphetamine about an hour before the crash. They also said his eyes were dilated and be appeared so be "tweaking" a term used to describe the constant motion of a person under the influence of methamphetamine.
With the plea misdemeanor charges of negligent homicide, reckless driving and two counts of DUI causing bodily injury were dismissed.
Prosecutor Josh Downey said he was more concerned about the felony charge that resulted in the death than the misdemeanors stemming from the passengers.
"They voluntarily got into a car driven by Mr. Hunter, who was already under the influence of methamphetamine," Downey said. "The true victim in this case was Mr. Thomas And his family."
As part of the plea, Hunter agreed to allow Downey to present information to the court about a prior conviction for possession of Fentanyl with intent to deliver.
That will allow for the minimum penalty of three years to be doubled to six years, meaning Hunter will face a maximum of 6 to 15 years when he is sentenced Nov. 16.