'CRAZY IN LOVE'

A man professed his love to a woman before he allegedly threatened her life and then sexually assaulted her in Roane County on Sunday.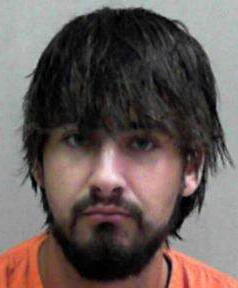 Houston Michael Huffman, of Spencer, drove behind the woman's car at about 1:30 a.m. in the area of Valley View Drive and Stover Road, according to a criminal complaint.
Huffman, 22, called the girl on her cellphone several times as he repeatedly crashed into her car, the complaint states.
The woman answered her phone and Huffman ordered her to park at his mother's house. Otherwise, she "wouldn't live to see tomorrow," he is quoted as saying in the complaint.
His mother allegedly came outside and told him to stop scaring the woman. Instead, Huffman became even more hostile, according to the complaint.
Once inside the home, the complaint states, Huffman threatened to "shoot all of them, shoot everyone, then shoot himself" if someone called police.
He also claimed to be "crazy in love" with the woman, the complaint states.
Several hours passed before Huffman forced the woman into his bedroom, according to the complaint.
Huffman allegedly raped the woman twice, almost causing her to pass out. She was able to escape the home once Huffman fell asleep, the complaint states.
Roane County sheriff's deputies arrested Huffman on charges of kidnapping and attempted malicious assault, along with two counts of second-degree sexual assault.
He remained at Central Regional Jail on Tuesday afternoon. No bail was listed.
Courtesy of Charleston Gazette Mail