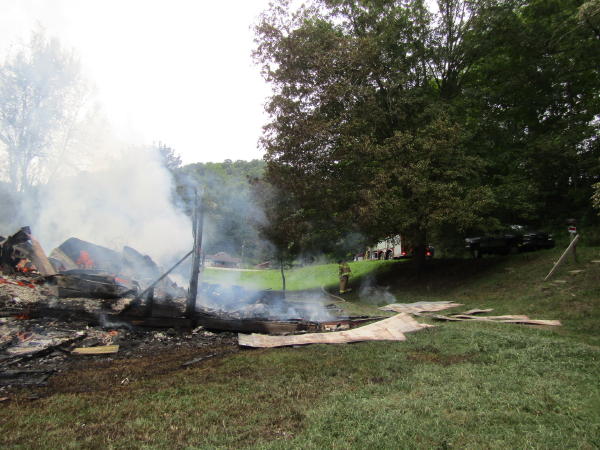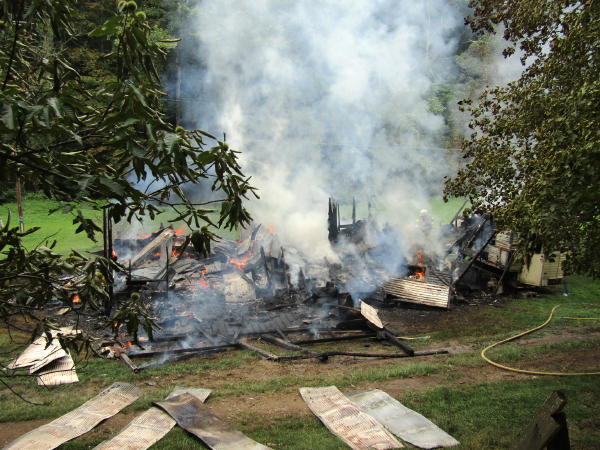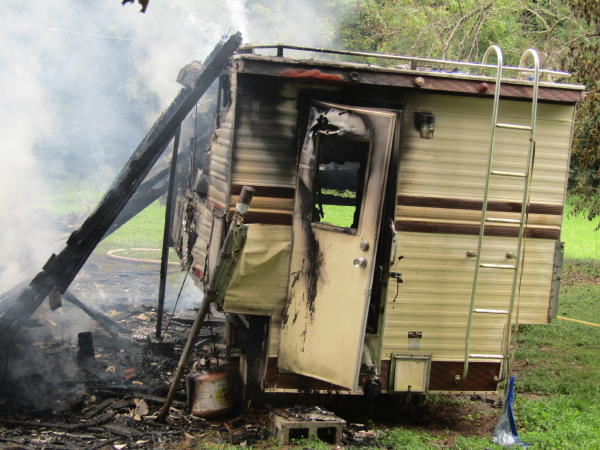 Fire destroyed a single story dwelling and camper on Oka Road Monday afternoon.
The Upper West Fork VFD responded to the scene about one mile off Rt. 16, the dwelling was fully engulfed on their arrival.
It was unclear if anyone had been living in the dwelling.
The owner was identified as Labanna Berry of Conroe, Texas.
There were multiple ambulance calls Monday, including a woman who collapsed from what was described as a stroke near Calhoun Homes, she was air-lifted to a medical center.
Two collisions were reported to Calhoun 911 Monday.
The first was Monday morning on the Letherbark Straight, US 33-119 west of Arnoldsburg.
There were no injuries.
State Police and the Arnoldsburg VFD responded.
A second accident between two vehicles happened at Millstone, US 33-119 just before noon, resulting in no injuries.
Sheriff Jeff Starcher and the Arnoldsburg VFD responded to that incident.