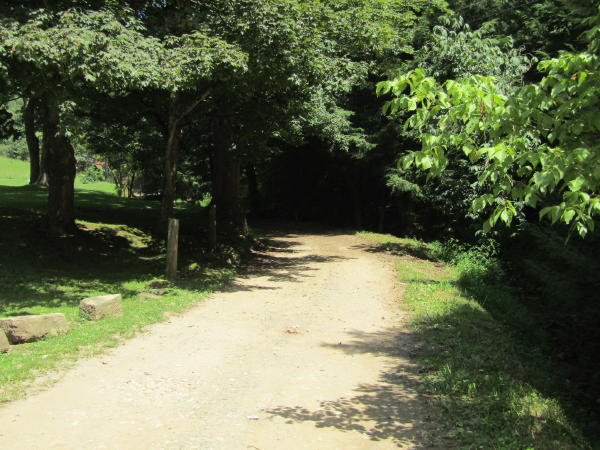 Shooting happened in a mobile home at the head of Cadle Run
Road, a short wooded hollow with about a half dozen dwellings
By Bob Weaver
West Virginia State Police say that Mike Ball, 48, was shot and killed at a residence on Cadle Run Road near Stinson early Saturday morning.
Ball was a former resident of a neighboring county, unrelated to a Grantsville man by the same name.
First Sgt. O. S. Starsick said Ball was in a domestic dispute with his significant other Venessa Clevenger about 1 a.m. Saturday, threatening her with a knife, holding a knife to her throat.
Cleavenger managed to escape to a next door mobile home, with Ball continuing to follow her, knocking the door down, continuing to threaten her with the knife.
Sgt. Starsick said that's when Cleavenger's son, Lawrence King-Isenhart shot Ball, who died at the scene.
Ball's body was taken to the state medical examiners office for an autopsy.
Sgt. Starsick said the case is being reviewed by the agency and the prosecutor, indicating it is not likely any charges will be filed.
SHOOTING DEATH REPORTED ON CADLE RUN ROAD EARLY SATURDAY
August 12, 2017 - State Police from Clay County responded at 1:05 a.m. Saturday to a domestic dispute that was reported to 911 on Cadle Run Road, just off Rt. 16.
First reports indicate that a man shot and killed another man related to the domestic dispute, unable to confirm details.
Police indicated that a person had been shot and was dead at the scene and a request was made for a medical examiner.
A man's body was taken to a funeral home.
Neighbors close to the shooting scene identified the the man shot as Mike Ball, formerly of an adjacent county, unconfirmed.
Cadle Run Road is a short distance from the Clay County line, near Stinson Grocery.
State policemen from Clay, Calhoun and Roane County responded and are investigating the incident.
State Police had not confirmed any details about the shooting Sunday evening.
More to follow.