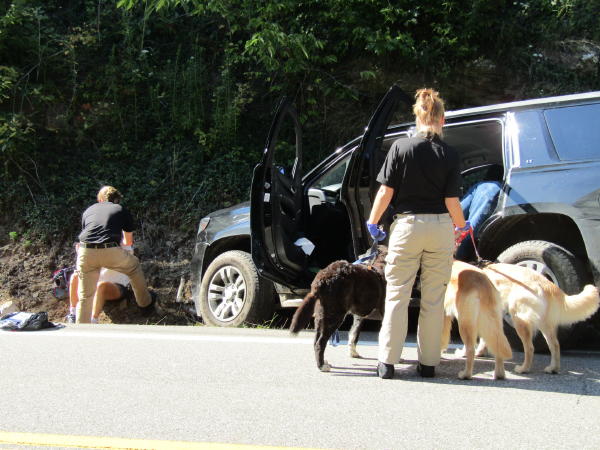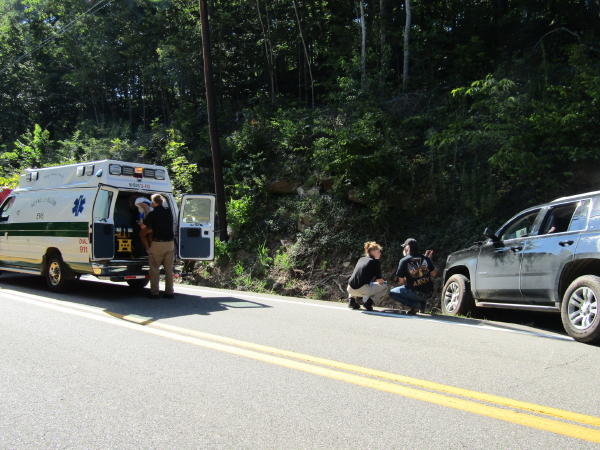 A California couple crashed against a hillside on Liberty Hill (US 33-119) west of Arnoldsburg Tuesday evening about 4:35 p.m., the couple escaped serious injury.
Sources at the scene said the driver fell asleep.
A female in the vehicle was taken to the hospital for evaluation. Three dogs in the vehicle appeared uninjured.
The Arnoldsburg VFD responded to the scene.
The Upper West Fork and the Arnoldsburg VFDs were dispatched to a furnace fire at a residence on Sams Run at 11:50 p.m. Friday Night.
Firemen found no working fire when they arrived.
Sams Run is located off Beech Road, and leads to Roane County.
Two vehicles were involved in an accident at Foodland, State Rt. 16 in Grantsville at 5:45 a.m. Wednesday, with one of the victims reportedly suffering a leg injury. The Grantsville VFD, an ambulance and the Grantsville Police were responding. At least one person taken to MHHS.