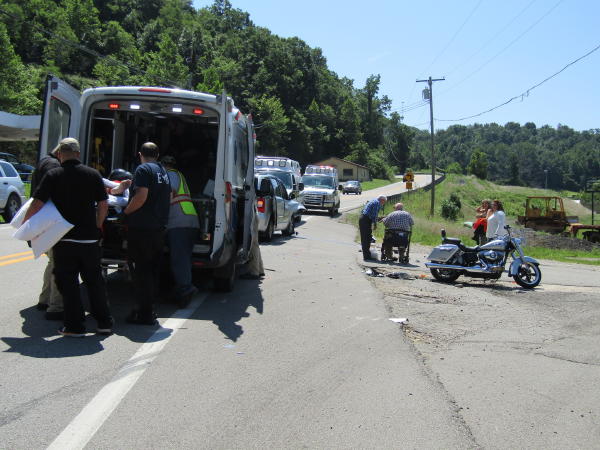 A 51-year-old motorcyclist, reportedly from Roane County, sustained back and neck injuries Sunday just before noon, in a collision with another vehicle at Arnoldsburg's Speedy Mart, US 33-119.
Sources at the scene said one of the vehicles was entering or exiting the store's parking lot.
The man was taken to the Arnoldsburg Community Park by Roane EMS where he was flown by chopper to a medical center.
The Arnoldsburg VFD responded to the incident with the WV State Police, who are investigating.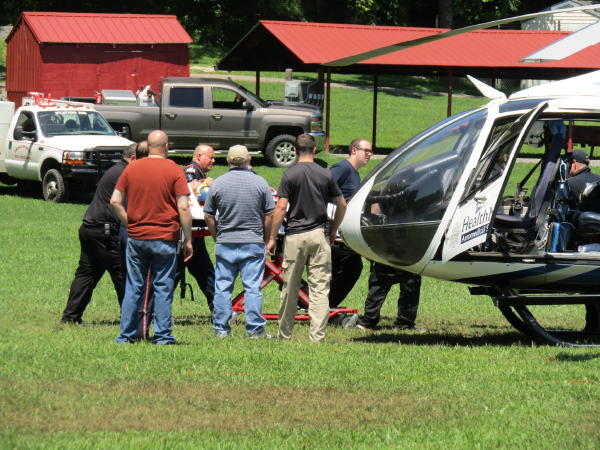 State Police troopers, the Calhoun Sheriffs Department and a WVDNR officer responded about 3:30 p.m. Sunday to what was reported as a dispute and fight at the Mt. Zion Church (State Rt. 16).
It appeared that one vehicle and occupants in a truck left the scene and traveled down Barnes Run Road.
A small car with passengers, including children, heavily damaged at the scene, a 911 report indicating the vehicle had been struck or rammed