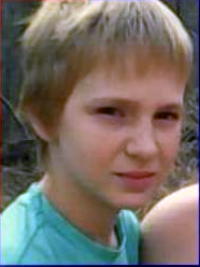 8:30 am 5/24/17 - The 12-year old boy who was reported missing in Calhoun County Tuesday morning is back home.

The boy's mother called authorities 12:30 Wednesday morning, letting them know he had returned home safely.

3:45 - A BOLO for regionsl counties has been issued for Matthew Edwards, 12 years old, small, brown hair, no clothing description, missing from Lost Ridge Road, Calhoun County, could be heading for Harrison County.

Calhoun OES/911 Director Julie Sears is on the scene.

Responders called the wide-spread search about 7 p.m. Tuesday.

2 PM - A small 12-year-old boy run away from a rural backwoods house on Lost Ridge Road Tuesday afternoon, spurring a two-county search.

Lost Ridge is in a remote area off Back Fork Road (Big Springs), near the Ritchie County Line.

The Calhoun Sheriffs Department, the West Virginia State Police, and the Grantsville Police Department spent about two hours searching for the youth in the Back Fork, Lost Ridge, Bee Ridge, and Leatherbark area in Ritchie, then alerting the Grantsville VFD about 2 p.m.

The Ritchie County Sheriffs Department joined the search. A search dog was being used for the search.

Agencies were searching the backroad areas with UTVs-ATVs, the search extending to Route 16.

Authorities had yet to release the boys name and description.

They indicated he might be going to his grandparents in Harrison County.