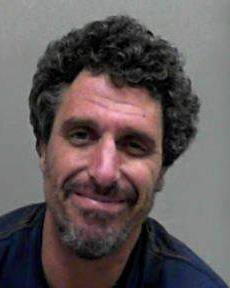 A Clay County man, who was involved in a shooting that left another man dead earlier this year, killed himself Tuesday morning after holding a woman hostage in the Sissonville area, police said.

Clay authorities said Holcomb had a lengthy drug related criminal history. Craig Douglas Holcomb, 41, allegedly confined the woman in a house, said Sgt. Brian Humphreys, spokesman for the Kanawha County Sheriff's Office.

After police arrived and the woman escaped, Holcomb fled to a neighbor's house, where he shot himself.

Kanawha deputies and West Virginia State Police troopers waited around the corner and made sure the woman reached safety.

Holcomb, who was on the porch, reportedly ran into the house when he saw authorities approach. A deputy reportedly then saw Holcomb run out a back door. Police didn't pursue him immediately, Humphreys said, because initial reports had said Holcomb threatened to shoot anyone who intervened.

Deputies and troopers then focused on a house down the road when its owner, knowing Holcomb was on the run, asked them to search inside.

Authorities entered the house and announced themselves, then heard a gunshot. Humphreys said. They soon discovered that Holcomb had killed himself, Humphreys said.

Holcomb was out on bail from Clay County, where he faced seven charges of wanton endangerment and one charge of burglary.

Police found William Christopher Belknap, 38, shot to death near a trailer on Blue Knob Road, in Maysel, on Jan. 19. Early that morning, Holcomb had stood at the edge of a wooded area and shot into the trailer, according to a criminal complaint filed in Clay County Magistrate Court. Seven people were inside the trailer.

A search for Holcomb ended the next day on Procious-Maysel Road, where a man told police his family had locked themselves in a bedroom after Holcomb broke through their front door, according to a criminal complaint.

Inside, police found Holcomb sitting on a couch with the family's TV remote in his pocket. Authorities believe he was under the influence of drugs, the complaint states.

The homeowner later said Holcomb had threatened to kill everyone inside the home.

Circuit Judge Richard Facemire later assigned Holcomb $80,000 bail on the wanton endangerment and burglary charges, which was paid on Jan. 31, according to a bail agreement. Holcomb had not been charged directly with Belknap's death, according to court records.