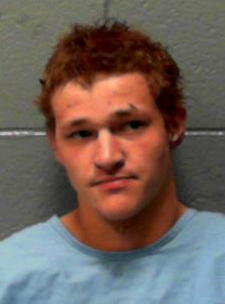 A driver was reported to have been "seriously injured" on the Right Fork of Daniels Run Wednesday night about 10:30 p.m., after he was reportedly being pursued by the WV State Police and wrecked.

The injured driver was taken by ambulance to Calhoun Middle-High School where he was taken to CAMC-General by HealthNet.

A number of State Police units arrived at the scene of the crash, about one and a half miles off State Rt. 16 on the Right Fork of Daniels Run.

Joshua Michael Settle, 19, is facing multiple felony charges, and is in South Central Regional Jail.

He is charged with attempting to disarm a police officer, battery on a police officer, obstructing and fleeing.

Settle is also charged with destruction of property, driving suspended 3rd, defective equipment, and possession with less than 15 grams.

His bail has been set at $42,000.

State Police responded earlier Thursday evening to an alleged breaking and entering on Country Lanes, Mt. Zion, reportedly connected to a site that was linked to a former meth lab.