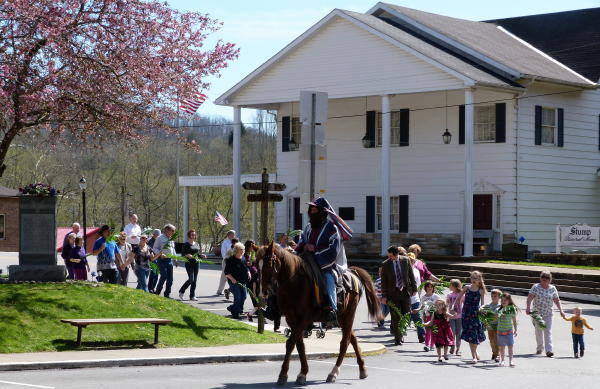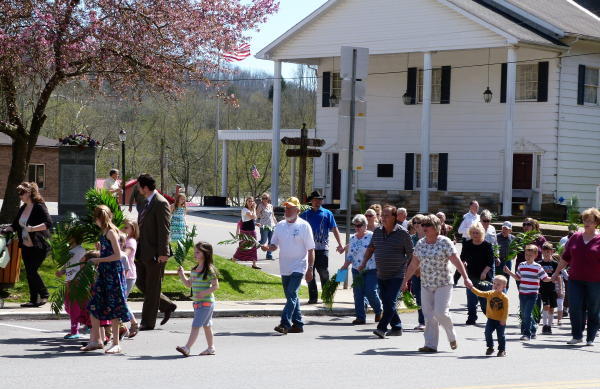 Palm Sunday was remembered in Grantsville Sunday, with Jesus riding on a donkey in his triumphal entry into Jerusalem, a week before his crucifixion.
In the accounts of the four canonical Gospels, it was Jesus' triumphal entry into Jerusalem, taking place about a week before his Resurrection.
For many years the ceremony has been depicted in Grantsville streets between the Baptist and Methodist Church.
Christian theologians believe that the symbolism is captured prophetically in the Old Testament: "The Coming of Zion's King - See, your king comes to you, righteous and victorious, lowly and riding on a donkey, on a colt, the foal of a donkey".
It suggests that Jesus was declaring he was the King of Israel to the anger of the Sanhedrin.