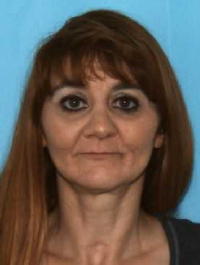 4/7/2017 - Sgt. Shriver of the West Virginia State Police said a Wetzel County body has been identified as Melinda Sue Rice, a resident of Gilmer County who went missing on March 20.

According to West Virginia State Police, a call came in to Wetzel County 911 at 12:30 Thursday afternoon. A survey crew in the Wileyville area told dispatchers they found a woman's body.

State police responded along with a forensics unit to recover the body.

The body is being sent to Charleston for autopsy.

ORIGINAL STORY 3/26/2017 -The West Virginia State Police is looking for a Gilmer County woman missing from Wetzel County.

According to state police, Melinda Sue Rice, 42, of Gilmer County, was last seen at about 7 a.m. on March 20, in the Brock Ridge area of Wetzel County, approximately 12 miles east of New Martinsville.

Rice is approximately 5'4" and weighs 125 pounds.

Police said Rice was last seen wearing a dark colored hoodie, blue jeans and white tennis shoes. She also has a tattoo on her right ankle, a cross on her middle finger and a scar on the left side of her neck.

Anyone with information is asked to contact West Virginia State Police at (304) 455-0913.