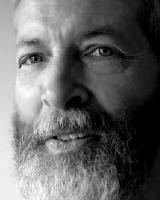 By Tony Russell
taorivertony@gmail.com

I'm sitting in front of my computer reading part of an interview last Thursday with Scott Pruitt, the new head of the Environmental Protection Agency. The article includes a photo of Pruitt, with a placard in front of him reading "Hon. E. Scott Pruitt."

Before being named to the EPA post, Pruitt was the Attorney General of Oklahoma. In that position, one of his main accomplishments was bringing fossil fuel corporations and lobbying groups into the Republican Attorneys General Association. He also acted as a conduit for Devon Energy, Oklahoma's largest oil and gas firm, when he sent a letter to the EPA accusing it of federal overreach. His contribution was the signature; attorneys for Devon Energy actually wrote the letter.

To finish reading this column, to see earlier "Of Principalities and Powers" columns, or to post a comment, click on this link ofprincipalitiesandpowers I'd appreciate hearing from you about the columns. You can post a comment below the column on the website, or you can e-mail me directly at taorivertony@gmail.com

If you like a column, consider posting a link on Facebook, your own blog, or any other social media you might use. Your help in reaching more readers would be welcome.