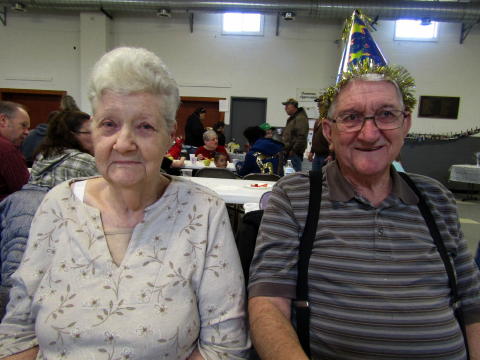 Rev. Carl and Barbara Ash Marks of
Letherbark at surprise birthday party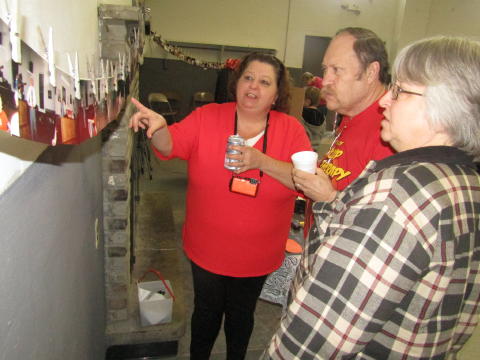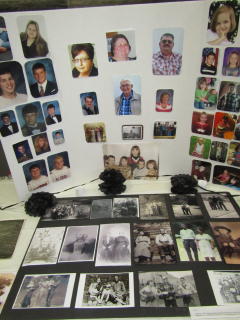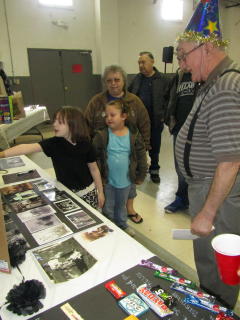 Visitors enjoy photo display of Marks' life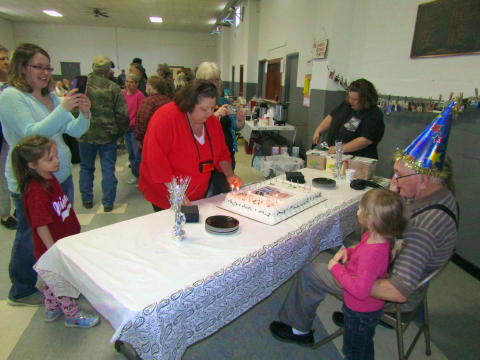 Lots of folks help with cake celebration
Rev. Carl Marks, Calhoun ole time preacher, preached his first sermon 63 years ago on March 11, 1954,
He is still ministering.
That was the date on which he celebrated his 80th birthday at Arnoldsburg Community Park, over the weekend, where a large crowd turned out to honor the minister.
"The first revival I preached was at Rocky Flat Church on Upper Nicut beside Roud Lane's. They lit the oil lamps and people came out of those hollers for miles around, not enough room to sit down. We baptized 17 people," he said.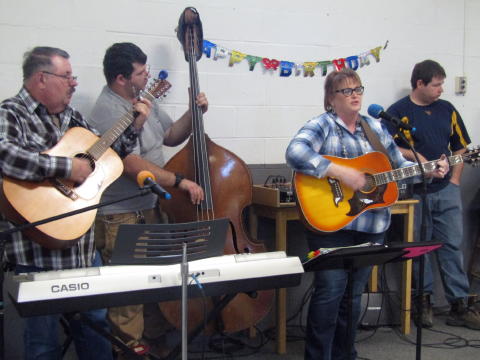 The Marks Family, long time music makers,
are joined by singer Shari Johnson
Marks has been a long-time firemen with the Arnoldsburg Volunteer Fire Department. Equally known was his late mother Lucy, an energy-blessed senior citizen who clogged and gave back to her community.
"It has been a great life in service to the Lord. The reward has been those folks who came to Him as their savior," said Marks.
Marks expressed gratitude to those attending his surprise birthday party, saying "I'm grateful for being allowed to live this long life, blessed by Him."
SCRAPBOOK OF MARKS BIRTHDAY PARTY